Bathrooms are the least concerned part of the home from the design point of view. In fact, there are just few people who are barely interested in the designing of their bathrooms while they hire designers. They are just concerned about the placement of the wet and dry area, the texture of tiles and that's perhaps the end of the story. Modern bathrooms are much more than that. Bathrooms are the place in your homes where you can seek refuge or relax while taking a long bubble bath. This is the place where you can simply wash away your troubles with some bubbles. There is so much to consider while thinking about designing a modern bathroom such as fixtures and fittings, hot tubs, towel warmers, soap dispensers, lighting and accessories etc. While the design for your vanities and bathrooms depend a lot on your individual tastes and preferences, here are some elements you can focus on while designing yours: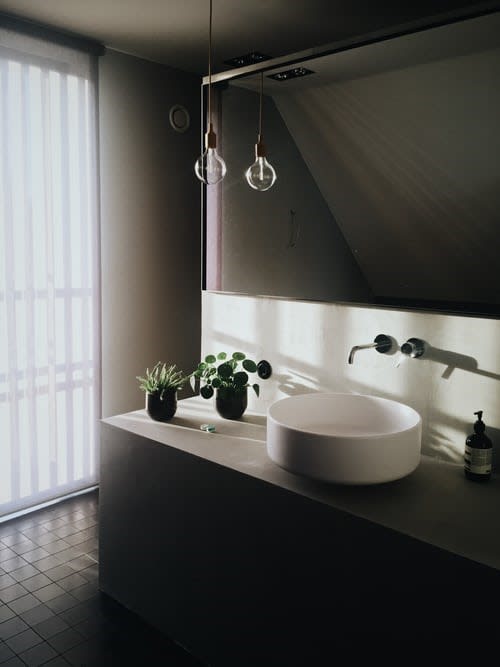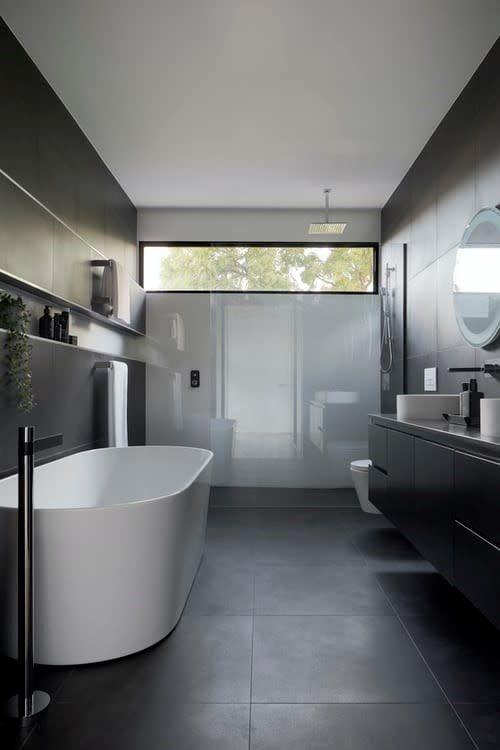 Image Courtesy : https://unsplash.com/
1. The design: Choose Geometry and simple lines over heavily designed cabinetry and intricate mirrors and accessories. This applies even to the choice of your sanitary ware including your bathtubs, wash basins, water closets etc. Counter top washbasins and wall mounted closets on a ledge wall are the most common types of fixtures currently in use. Even while choosing your bathroom tiles, step away from heavily printed ones and go for more sophisticated options in subtle color pallets.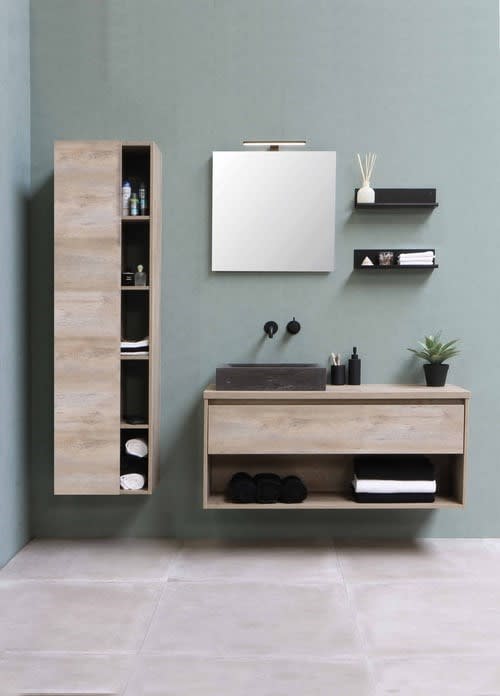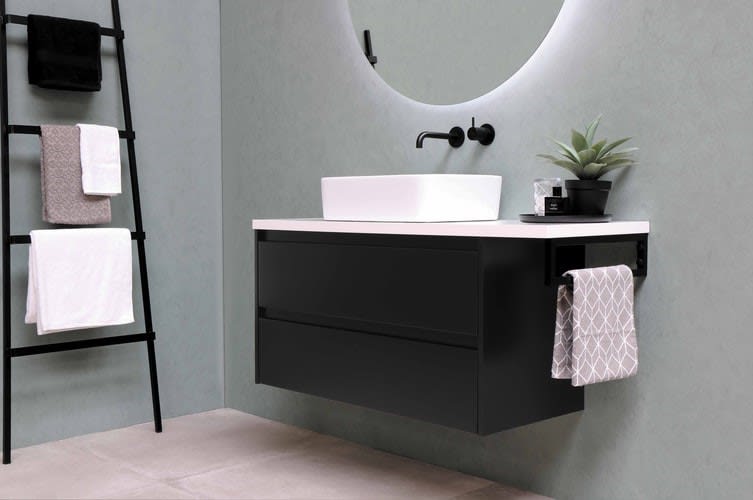 Image Courtesy : https://unsplash.com/
2. Go for disparate materials: There is much more to the picture than ceramics. Try combining natural materials with modern ones for example design a wooden cabinet with modern minimalist mirror. Choose from marble, stones, gold metals with matte or satin finish, mosaic, patterned or stripped tiles etc. Terrazzo, exposed concrete and plaster and similar earthy finishes can add a beautiful and elegant look to your bathrooms.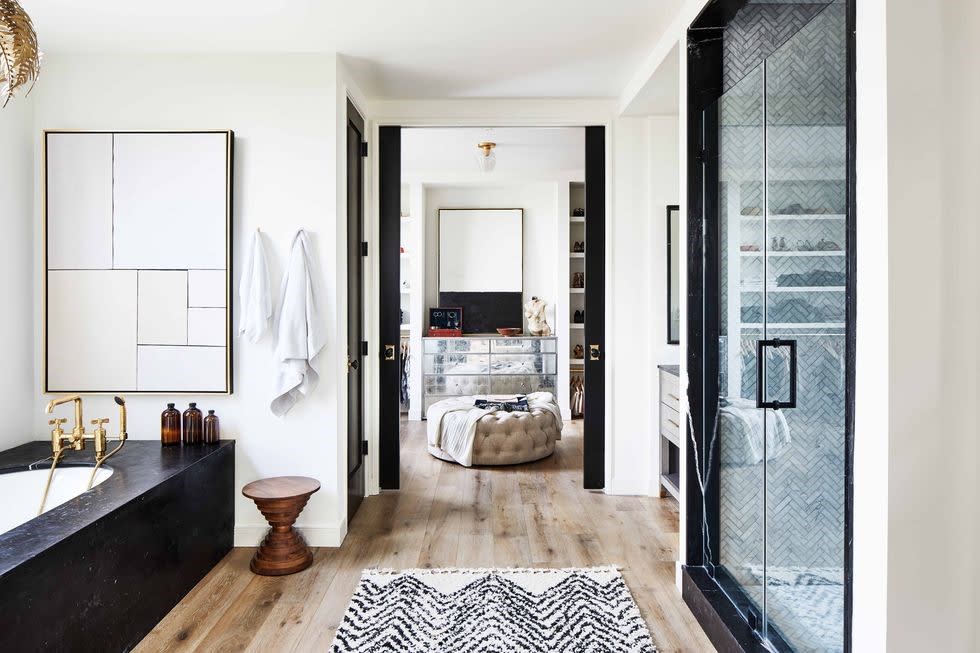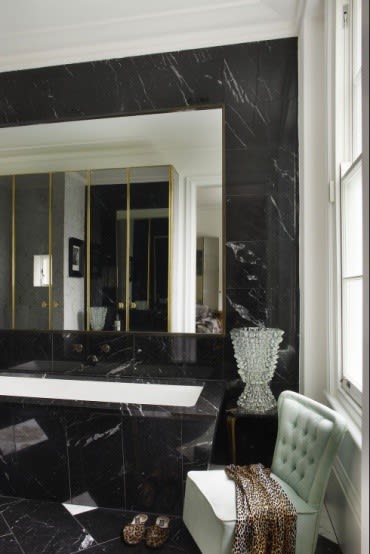 Image Courtesy : https://www.elledecor.com/
3. Modern faucets: There have been constant innovations in the design and technical advancement of beautiful and highly functional shower panels, taps, jet sprays, flush plates etc. Contrary health faucets including to the traditional stainless steel and brass fixtures, electroplating has become quite popular. Electroplating is nothing but getting black coating on the surface of the taps, water closets and other brassware. Choose showers that would feel more like a natural hot water spring or as if you are bathing in rain.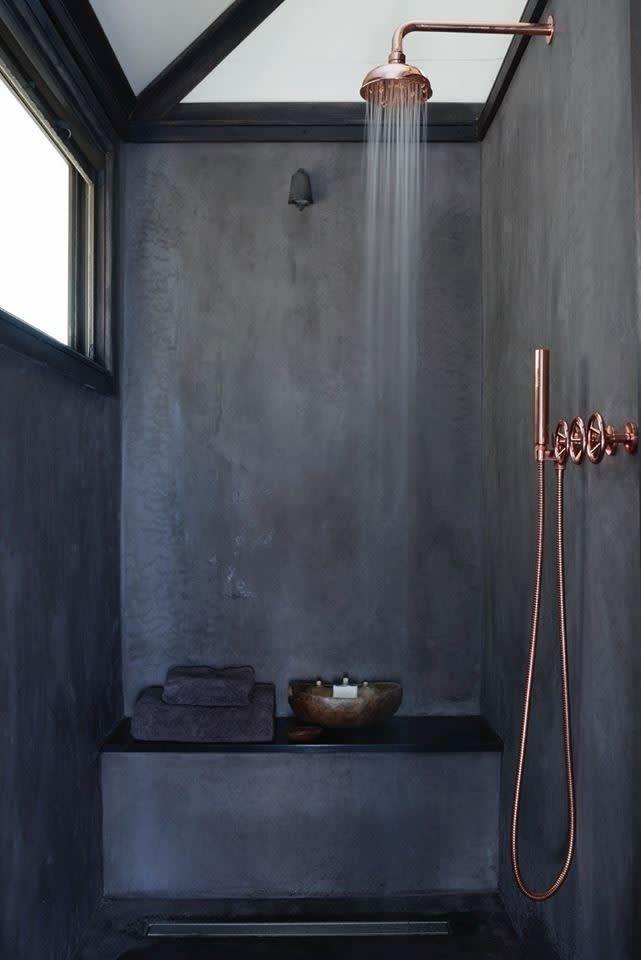 Image Courtesy : https://architecturian.co/
4. Elegant Accessories: The list of bathroom accessories is never ending. You can choose from a wide variety of designs for your soap and shampoo dispensers, shower stools, mirror, grab bars, hanging rods, tooth brush holders, sponge rack, etc. Choose the design that speaks to you the most and at the same time complement the interiors of your washroom.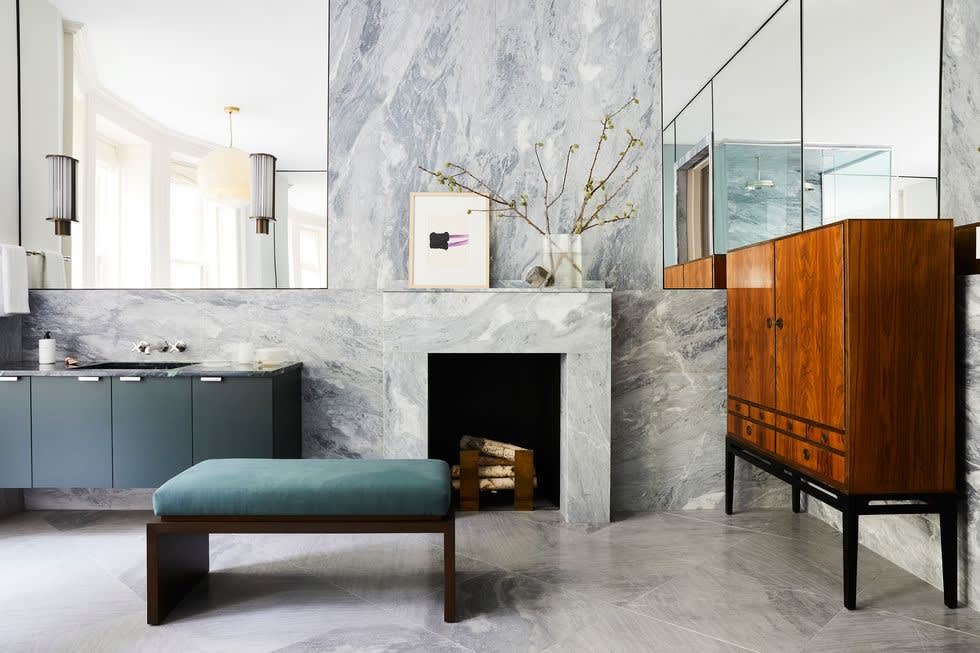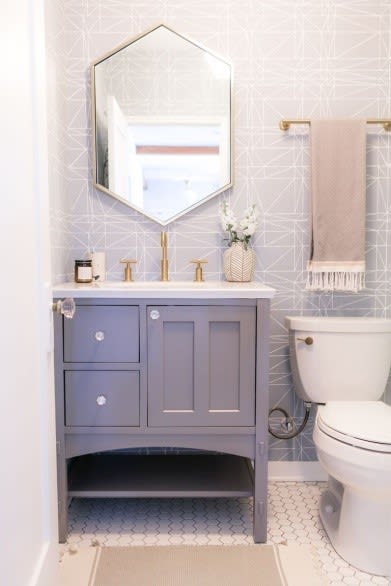 Image Courtesy : https://www.elledecor.com/
5. The Lighting: It's the best if you have access to natural light in your bathrooms from any source such as windows or ventilators. Modern designs are incorporating cove lighting, wall sconces, pendant lights, spotlights etc. to accent your space. It's best if you can provide fixtures that can be adjusted or dimmed as per the requirements to save on a lot of energy and change the mood.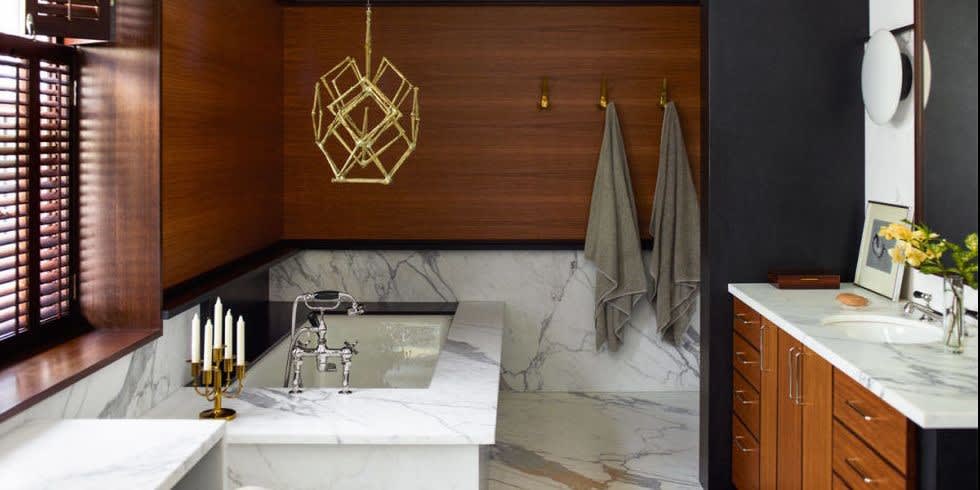 Image Courtesy : https://www.elledecor.com/
6. Keep it organic: It's a recent trend to bring some table top or even floor mounted plants with beautiful foliage into your bathrooms. These can be changed or replaced with the season and they add a finishing touch to your design.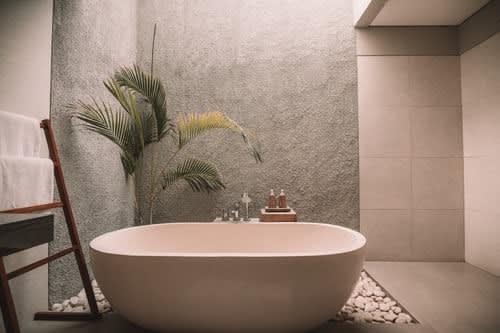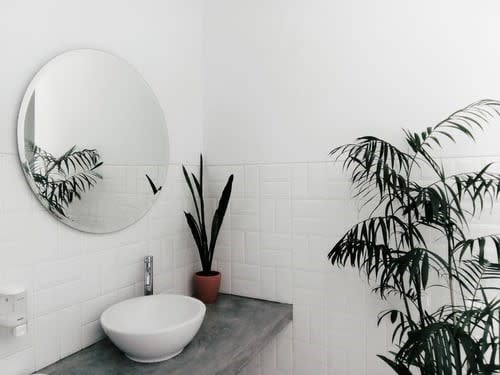 Image Courtesy : https://unsplash.com/