"Light is not so much something that reveals, as it is itself the revelation" – James Turrell
Can you imagine a world without light? Can you think of a space without any light fixtures in it? NO is the obvious answer. Anything and everything you put inside a space needs to be seen and noticed or it will be worthless. True that we don't require much lighting in the day time as there is enough of natural light making everything visible but we do need a proper lighting arrangement at night. Putting proper light fixtures in your rooms not only add to general visibility but also serve various task, accent and ambient purposes. For example, we use light fixtures to create focal points in our space or merely to serve for better functioning of a task such as studying or reading a book.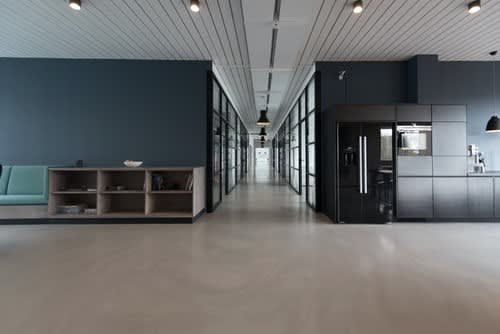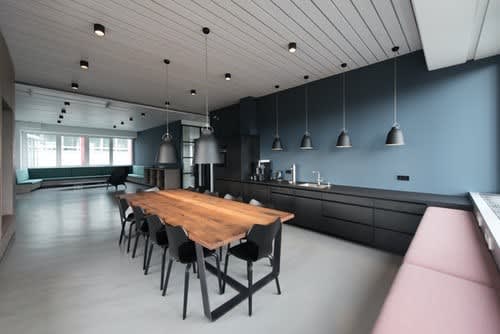 Image Courtesy : https://unsplash.com/
While these lighting arrangements keep evolving with time, here are few lighting trends that are likely to be followed in 2021:
1. Keep the Track: Track lighting is presently the most used lighting arrangement in residential and commercial spaces alike. With electrical current flowing through the tracks, this type of arrangement gained popularity because of the convenience of repositioning the fixtures as per your requirements. The tracks can be linear, flexible, pendant, pinhole head etc. with fixtures like bulbs, spotlights, recessed fixtures and various dimmable fixtures.
Image Courtesy : http://www.home-designing.com/
2. Geometry is the key: With the growing inclination towards minimal and contemporary design styles, innovations are being made in the design of new fixtures with elements of geometry in them. Chandeliers, pendant light fixtures, floor lamps, table lamps etc. with less cluttered designs and cleaner lines are gaining popularity.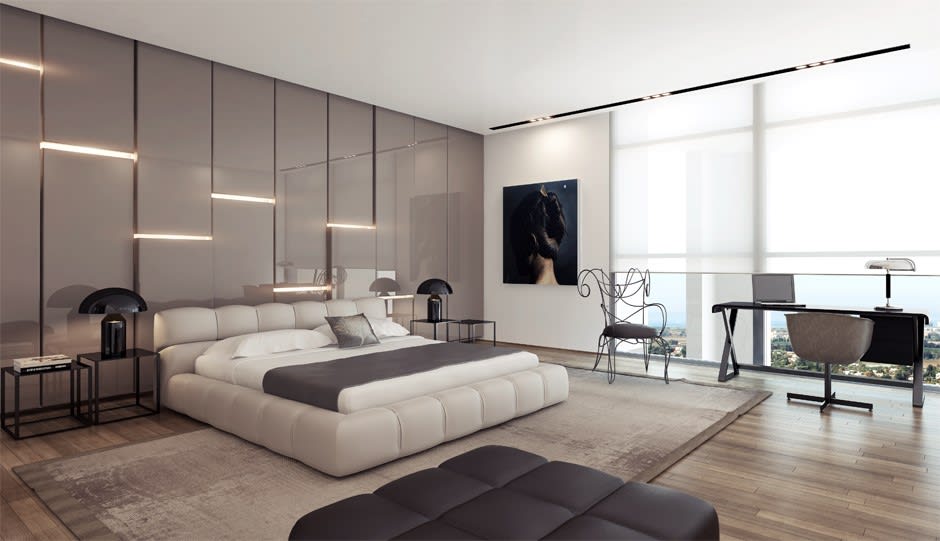 Image Courtesy : https://favim.com/
3. Choose black: Matte black light fixtures can add a sophisticated look to your space and is more true to retro and industrial design styles. Chip on board fixtures, pendant lights, chandeliers, track lights, spotlights, recessed multiple spots etc. in black finish have replaced the traditional white fixtures.
Image Courtesy : https://www.awesomedecors.us/
4. Be Smart: Technology is entering into all aspects of life so why not lighting? Lighting arrangements with remote controlled, GPS connectivity and voice activation are extremely convenient for your homes. You can simply dim the lights, change their color, turn them on or off at the click of a button if you are willing to invest some extra pennies.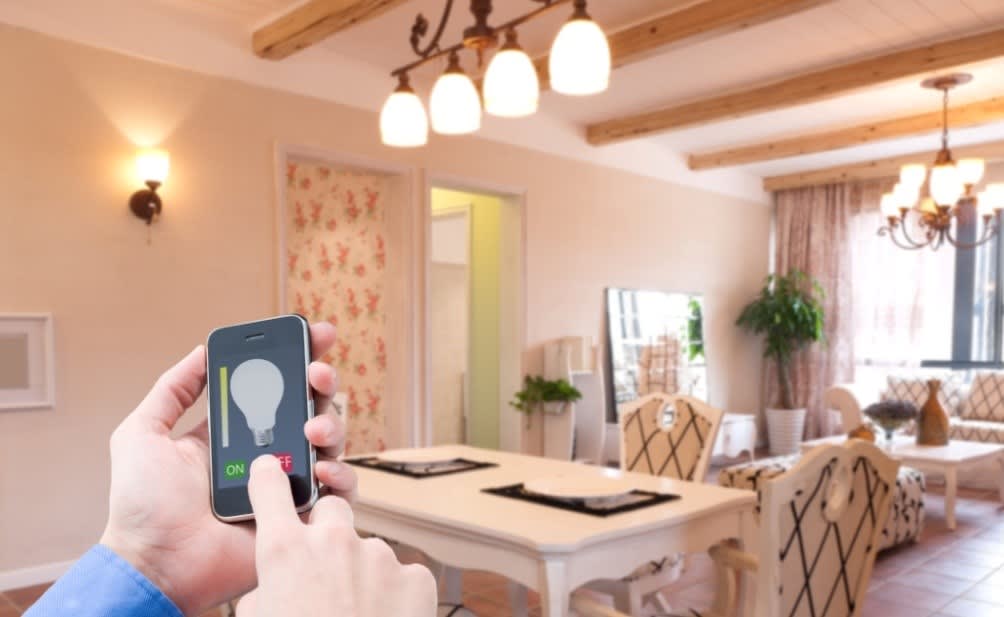 Image Courtesy : asiagreenbuildings.com/
5. Eco Deco: Sustainability is always the greater concern. Opt for energy saving fixtures like LED's and fixture materials such as wood, wool, rattan, macramé, jute etc. Use combination of creative materials like rope, burlap, bamboo, wooden beads etc. for interesting designs.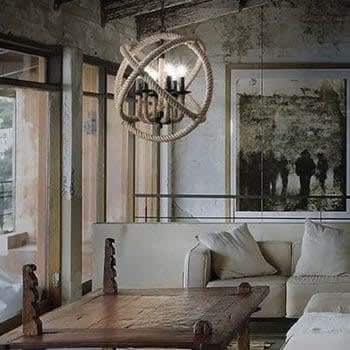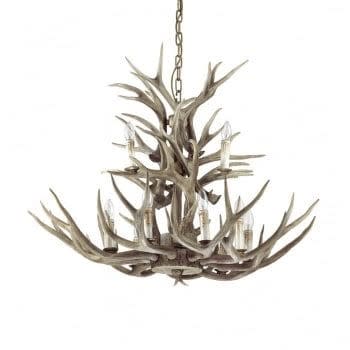 Image Courtesy : ideas4lighting.com/
6. Clipso and Cove: You must have seen beautiful stretch ceilings and wall decors with paintings or images giving out light. Clipso lighting adds another level of dimension and uniqueness to your space. LED strip lights are installed behind the stretched screens and can be used at various places such as bed backdrop, foyer ceiling, pooja room etc. Needless to mention, cove lighting is still in the picture like before.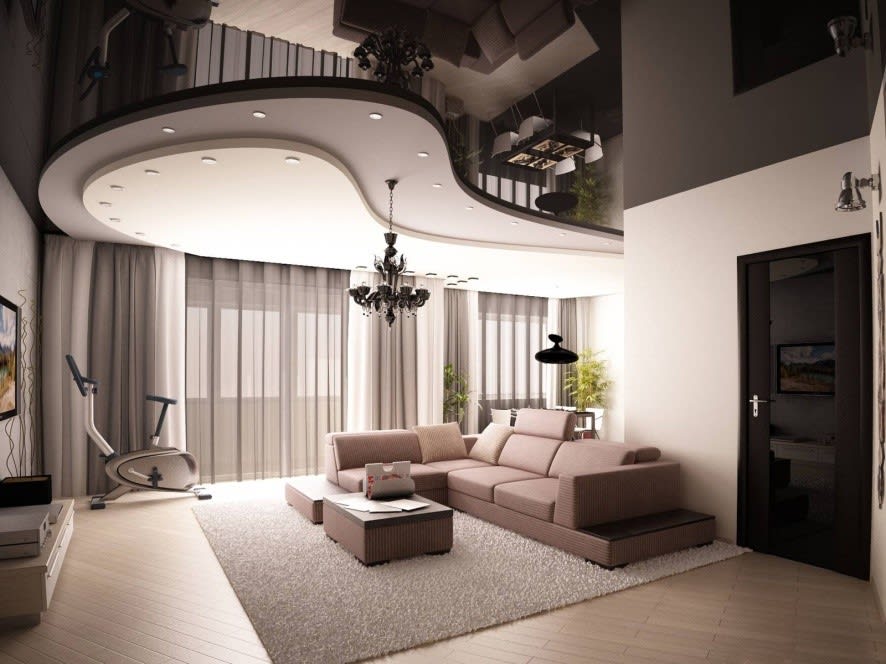 Image Courtesy : popcornceilingsolution.com/
Conclusion: 2020 has made us realize the significance of living in our homes and thereby people are more enthusiastic about turning theirs into a perfect one. Proper Lighting arrangement can make or break a space. The simplest designs with properly planned ambient, task and accent lighting can look extremely comfy and cozy. After all, light always follows the path of the beautiful.