Terra Planter
THE VISION. The core idea was to create a new home for plants. It needed to be simple, clean, low-maintenance and hydroponic – without the use of any soil or dirt. Combining the idea of hydroponics and the concept of porous material was the key. We created a proprietary ceramic material that has just the right amount of porosity and hygroscopic tendencies to allow water to diffuse through the material and allow the plant to grow on the surface of the material.
courtesy: https://www.terraplanter.com/
Planter with sellaginella and moss growing on the surface
NO SOIL OR DIRT…. ONLY WATER
A clean and low maintenance hydroponic planter.
THE WATER DIFFUSES THROUGH EACH CELL
The structure of the material is solid, yet porous. Water is slowly diffused through it and is held by the cells, giving the plant time to drink, and allowing you to water less often.
water diffuses through the planter.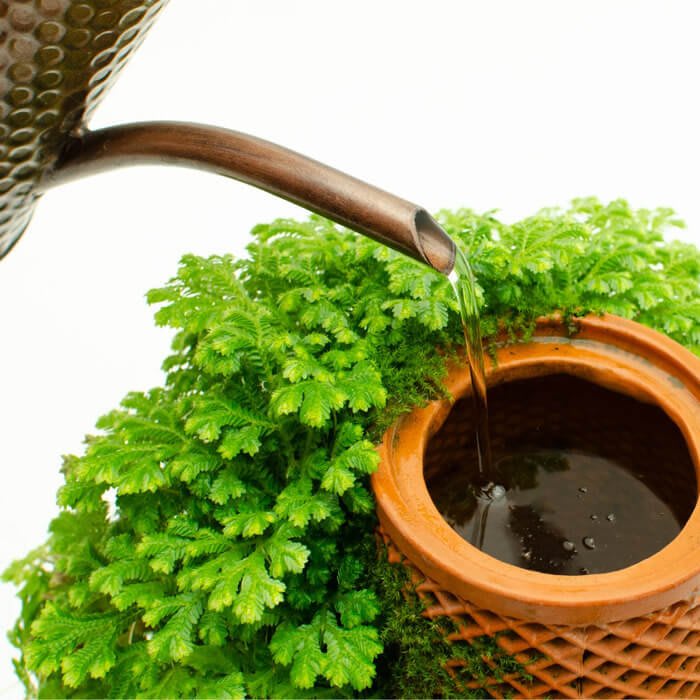 PLANT ROOTS GRIP THE SURFACE AND BECOME ONE WITH THE PLANTER

PLANT ROOTS GROW ON THE SURFACE WITH CONSTANT ACCESS TO BOTH WATER AND AIR.
A micro-texture designed for plant roots to grip the surface and become one with the planter.
REUSABLE
The terraplanter is made from 100% natural materials & you can re-use with new plants anytime.
The terraplanter is an inside-out planter for growing plants indoors. It holds water on the inside and diffuses it outwards, sustaining the plant which grows on the surface.