Nestled in the heart of South Bangalore, The Segu Residence is a 2,800 sq ft 4-BHK home that belongs to an expatriate family transitioning to the process of acclimatizing to a renewed style of dwelling in urban condominium abodes. The focused brief emphasised the curation of a minimalistic home that is modern and elegant in its demeanour. The creative intent reinforces the conceptualisation of a residence that establishes a timeless and self-evident correlation between form and function.
At its primary stage, the design studio came on board when the overall shell of the 4BHK-condominium was in place with the fenestrations demarcated. The home's initial spatial planning scheme reiterated the large open volumes that flowed into each other, creating distinct (though barrier-free zones) across the linear axial spine of the condominium. The open kitchen, dining, living area, and family nook are the heart of the home and occupy the blueprint's nodal axis. The private bedrooms of the residence are a reflection of each family member's persona. Ubiquitous and restrained materials across the home create an uninterrupted canvas of sorts, thereby visually amplifying the spaces' spatial volume.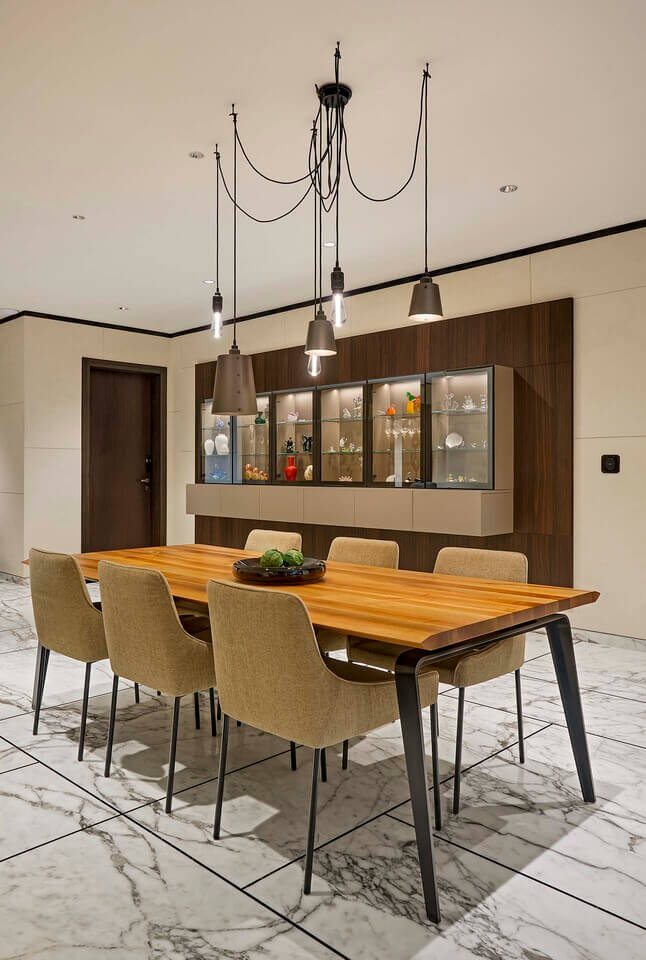 The Segu Residence is an extension of the family's personalities, one that has been curated to a 't' with the engagement of handpicked art, decorative elements, luminaires and bespoke design elements. With its every weave, the Segu Residence fulfils the homeowners' aspirations and the vision they had, seamed together to craft their quintessential family abode.