It has been rightly said that four walls cannot make a home. You need to add life to them. Walls are the major element of Interior Design. They can confine a place or even make it appear larger. In addition to our regular load bearing walls, there are so many other types available including partition walls, cavity walls, curtain walls, dwarf walls etc. Now the question is: How do you make these walls alive? If the only thing that is coming to your mind is paint and wallpapers, you are partially right. There are lots of wall finishes apart from paints and wallpapers which are being put up these days that can render excellent aesthetic as well as functional benefits to your space. Here are some of them: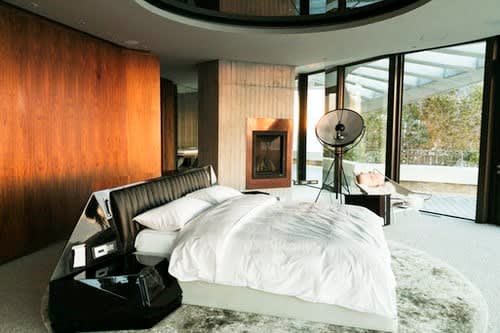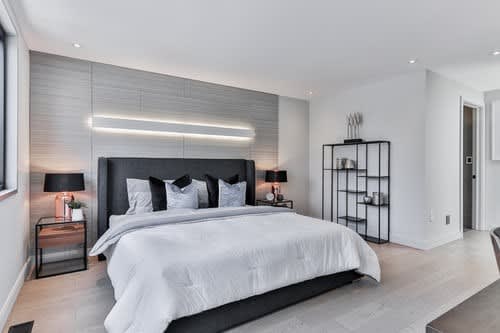 Image Courtesy : https://unsplash.com/
1. Exposed concrete or cement finish: If you are not a big fan of patterned wallpapers and you want to introduce subtle tactile feel to your space, these are just the right finishes for you. The cement plastered finish gives a rough unfinished look by just applying cement and mortar to the wall surface. The cement textured finish is completed using a trowel or similar tool to give out patterns and it can be painted once dried. Concrete textures add an earthy look to your space and are the most used in the present time.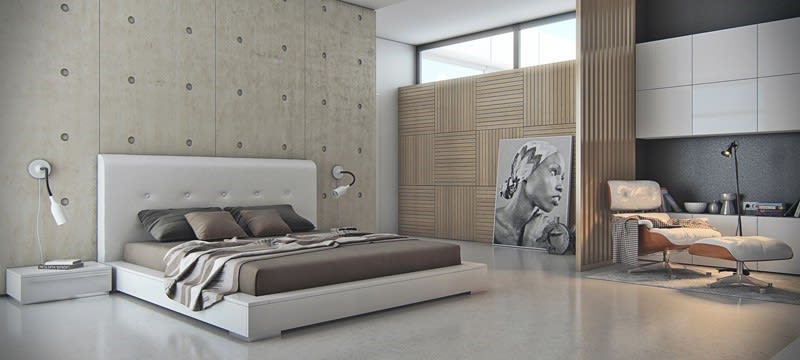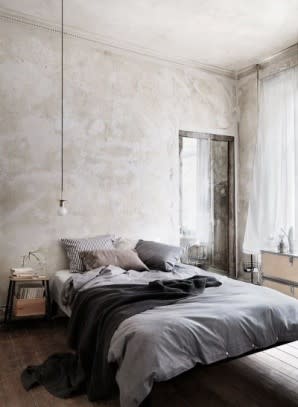 Image Courtesy : https://www.designrulz.com/
2. Laminate Finish: People often assume that laminates and plywood are just meant for furniture. You can use these to create geometrical or abstract designs on your walls using MDF (medium density fiberboard) or plywood and then finishing the whole look by applying your choice of laminate on them. You can even leave grooves between successive pieces and add profile lights or similar lighting arrangement to accent the look.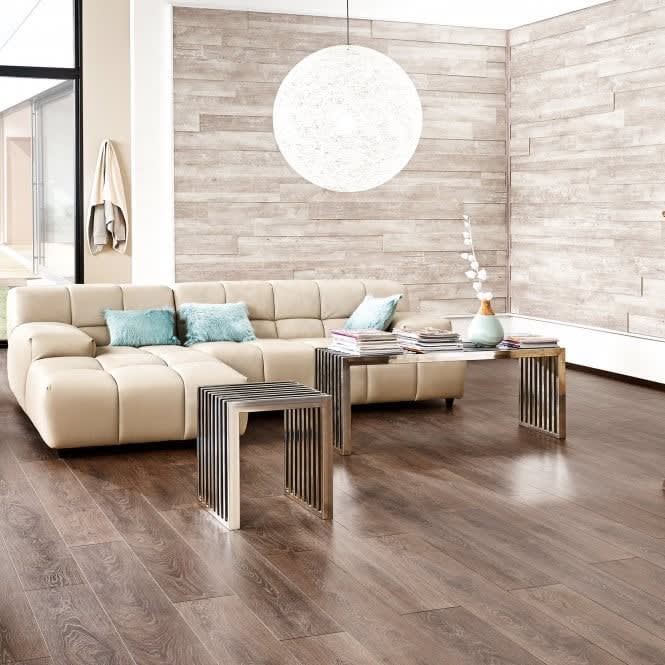 Image Courtesy : https://www.leaderfloors.co.uk/
3. Mirror Cladding: If your space is compact and limited, this finish can add a lot of spaciousness and dimension to the room. Mirror cladding typically involves placing mirrors on your wall in various geometric patterns to complete the look. You can choose from clear or extra clear glass or even bronze or gray counterparts.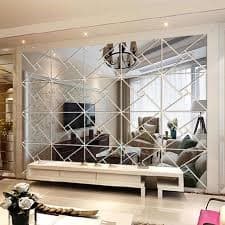 Image Courtesy : https://www.aliexpress.com/
4. Prefabricated acoustic panels: These panels are best for spaces like offices, home theaters etc. where you want to restrict the transmission of sound to adjacent rooms or spaces. These panels are filled with sound insulating materials like mineral wool or glass wool and are finished with fabric coverings. They come in various shapes and sizes and can even be customized to create the desired look on your walls.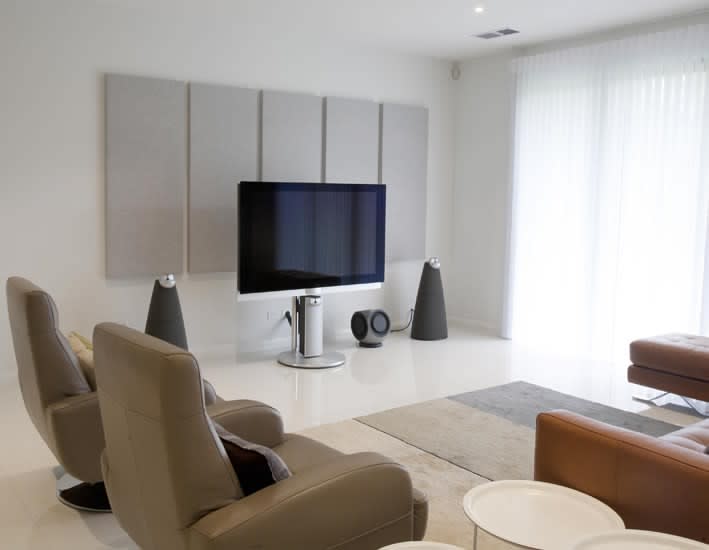 Image Courtesy : http://acousticpanels.com.au/
5. Fabric Wall finish: This is the simplest way to transform your space by applying your favorite fabrics onto the walls. This finish can change the entire look of your space and can be removed without causing any damage to the existing walls. The method of applying is quite similar to wallpaper application technique.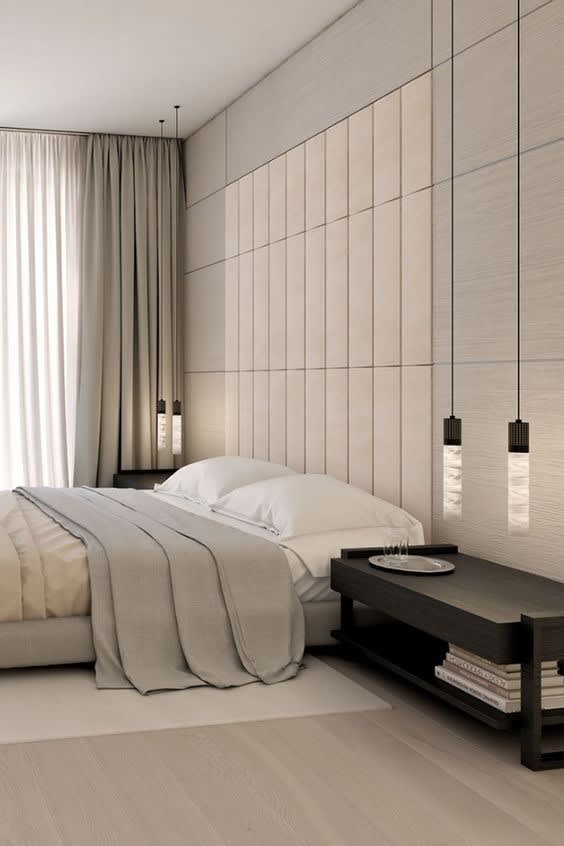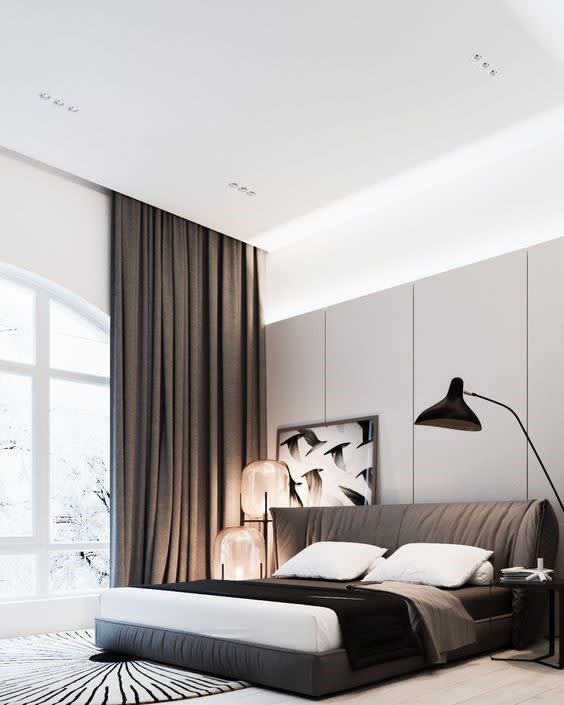 Image Courtesy : https://cobbshops.com/
6. Wainscotting: This typically means applying lining to your interior walls. You probably have seen this finish but never realized how to name it. Oak or similar wooden linings or panels are laid onto the walls in the desired form and are then painted to match with the finish on the wall. Wainscotting is more common in contemporary and modern design styles.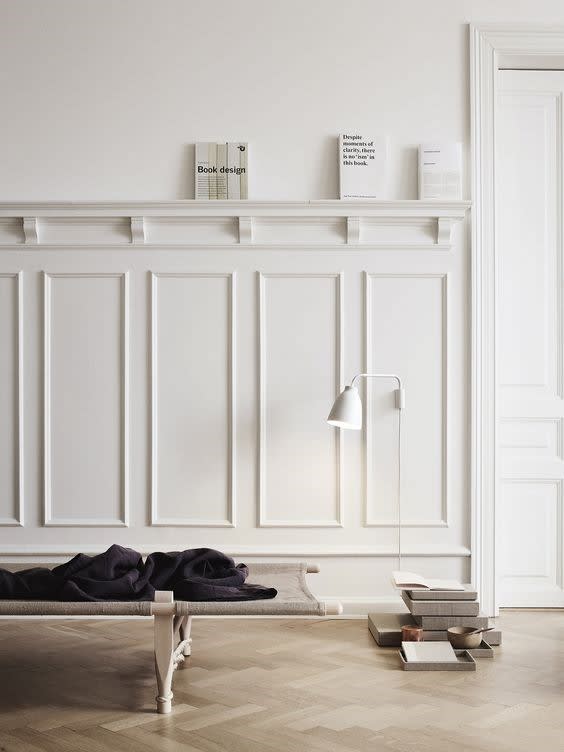 Image Courtesy : https://www.digsdigs.com/