Project name: The Privie Residence
Designers: Architect Aashna & Architect Rohan Agarwal
Area: 2400 sq.ft.
Location: Kumar Privie, Pune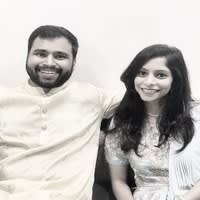 Architect Aashna & Architect Rohan Agarwal
This home is filled with positive energy which is brought in with the beautiful french door! The house is beautifully handcrafted with Basalt stone, Tulsi Vrindavan & Devali artefacts creating a style which is modern yet having elements of the Colonial style interiors.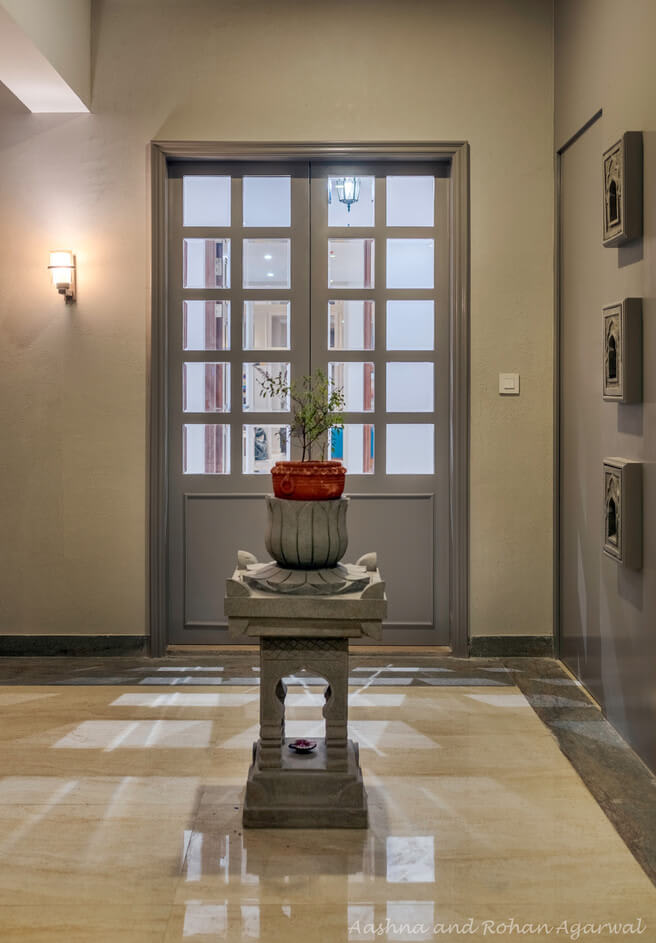 There are two layers of entrance foyers leading to the family room. Elements like consoles and racks have been created along the passage where the owners can display their artefact collection.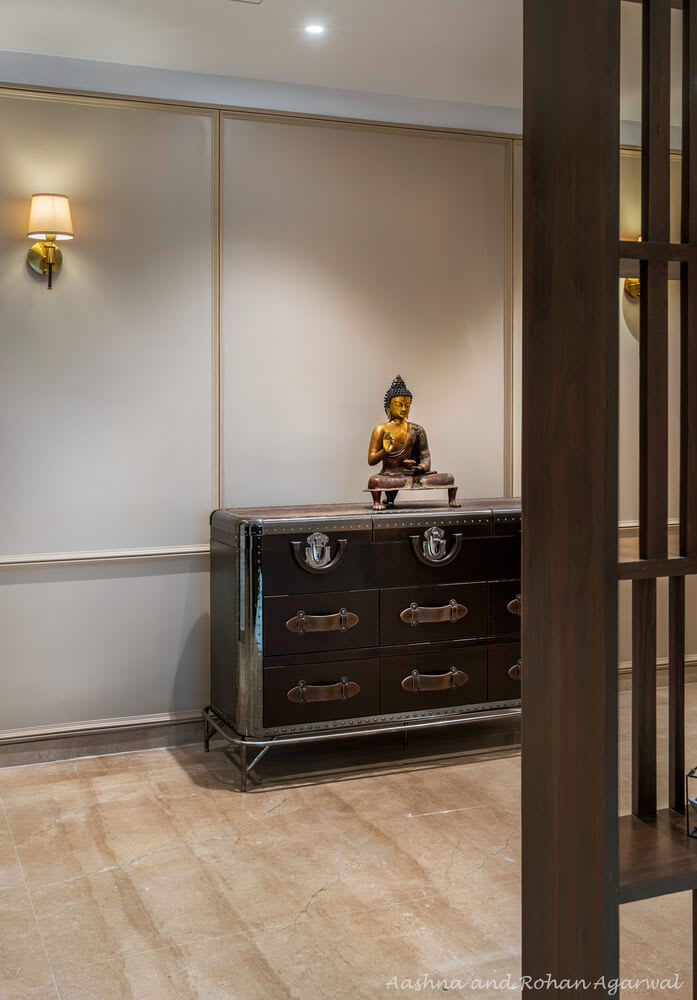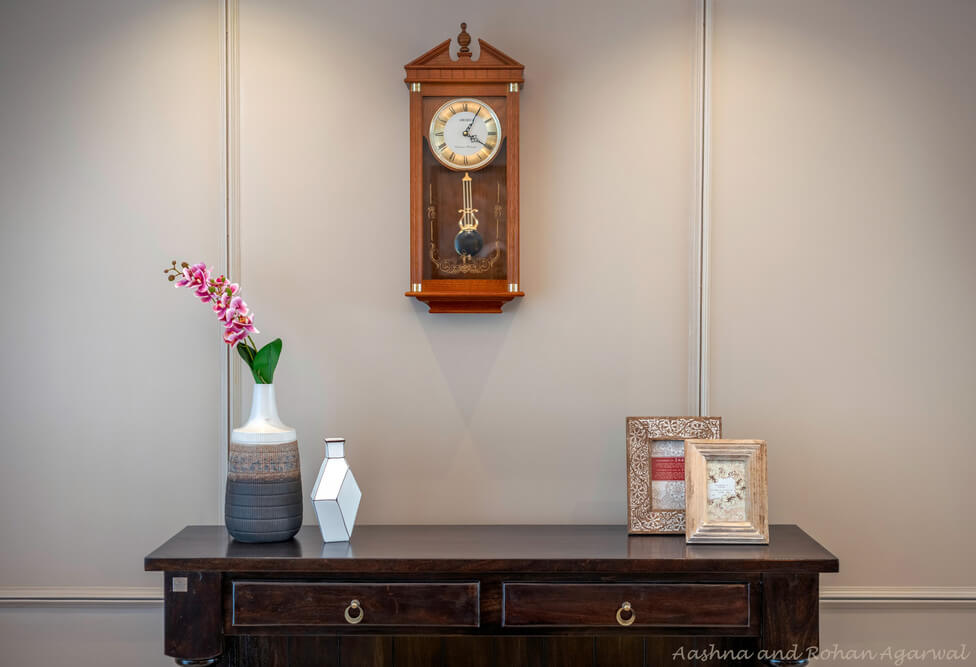 The living space is divided into two zones: one being a formal living room with an attached terrace where the owners can entertain their guests and the second one being a lounge to enjoy their favourite Tv shows with the family! The living room has huge windows with a panoramic view of the sky.Natural light pours into this space making it pleasant and atmospheric.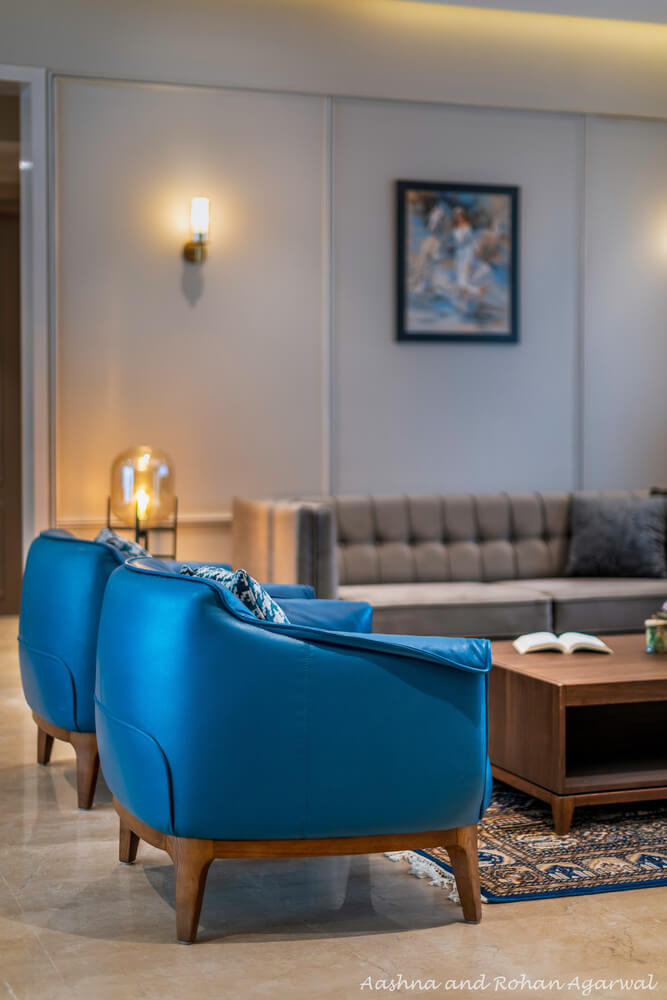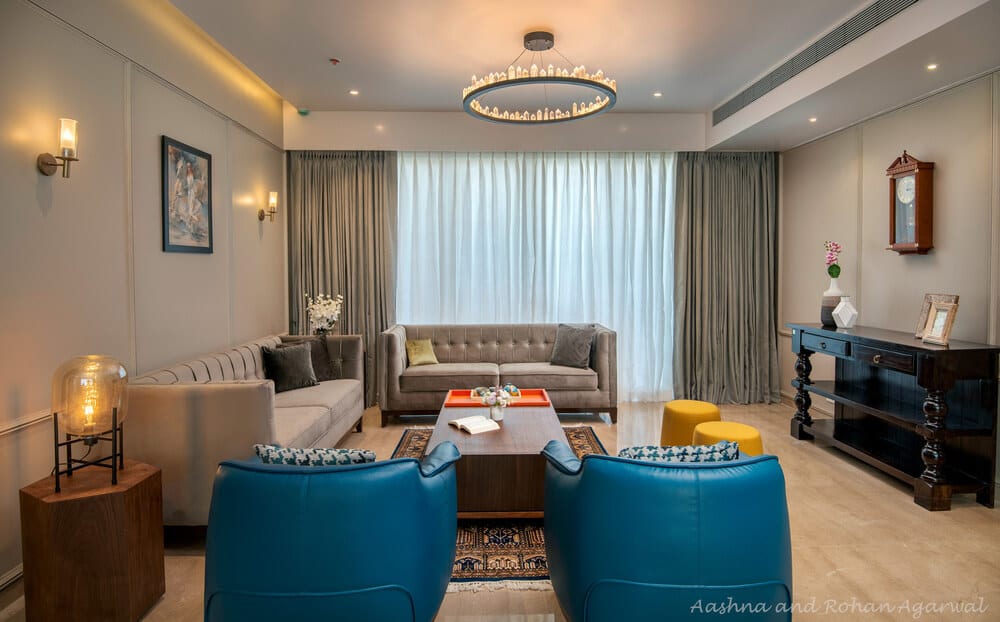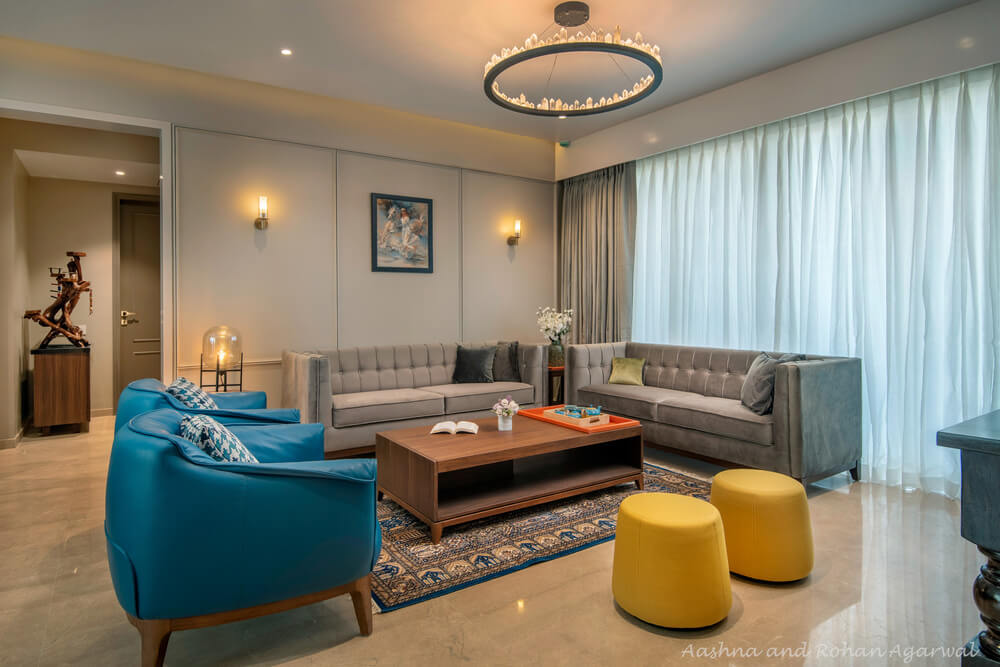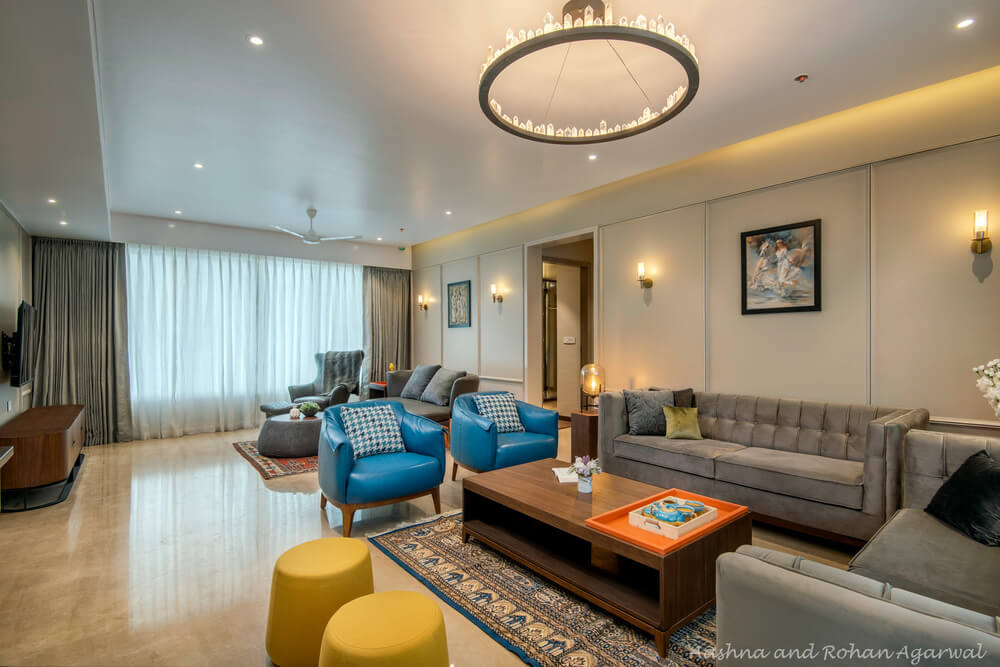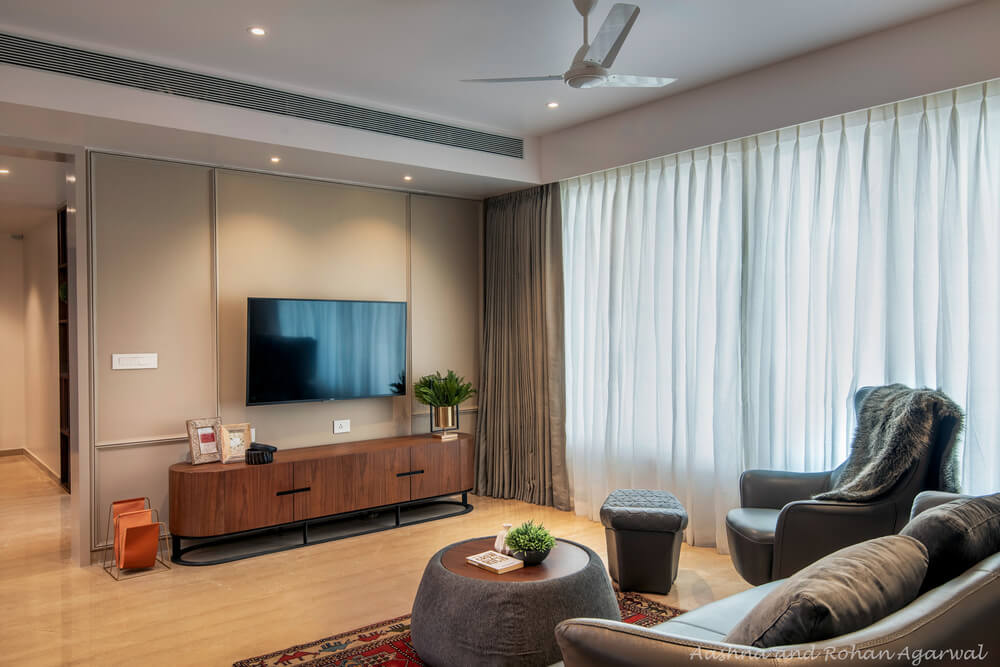 The kitchen is connected to the passage giving easy access to the living room. The dining being connected to the kitchen creates a cosy private dining space for the family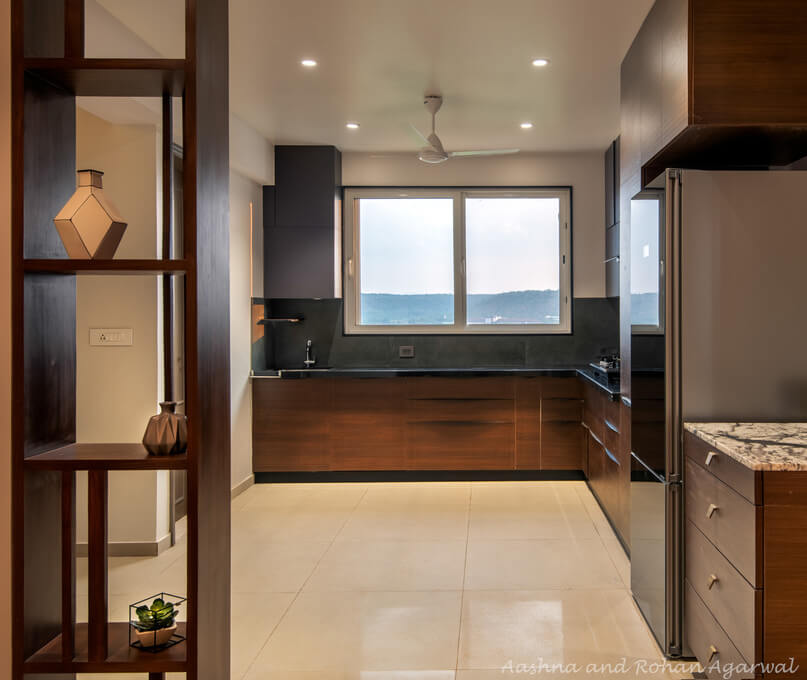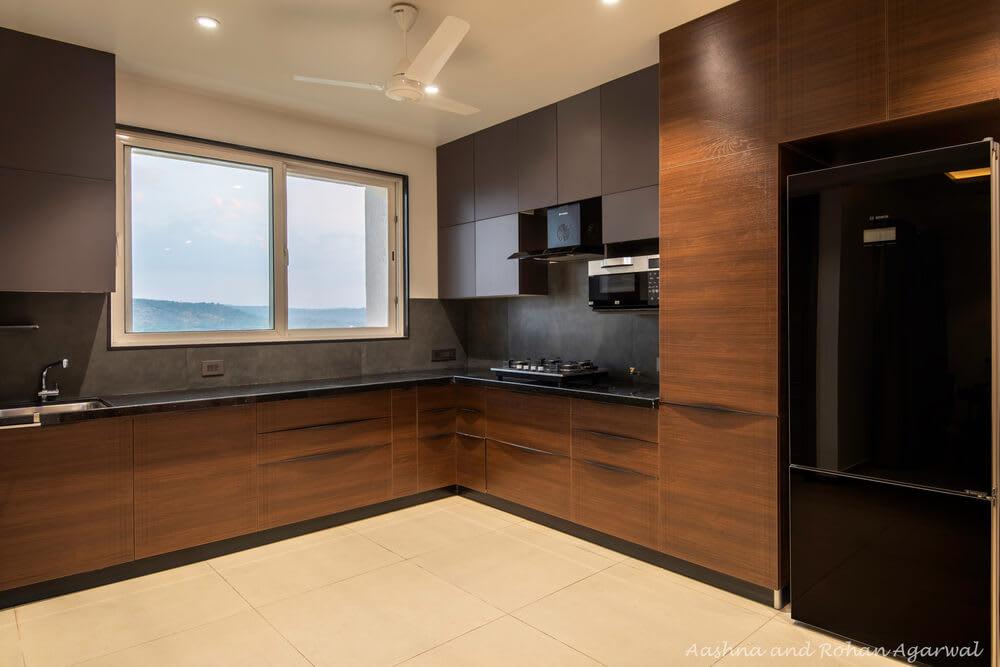 The Guest room acts as a multi-purpose space with a Sofa bed making the room more spacious.
The Master bedroom is the highlight of the house designed in colonial style with a four-poster bed and wooden flooring. The room transforms into a lively yet intimate space,creating a space that compliments the owner's individuality.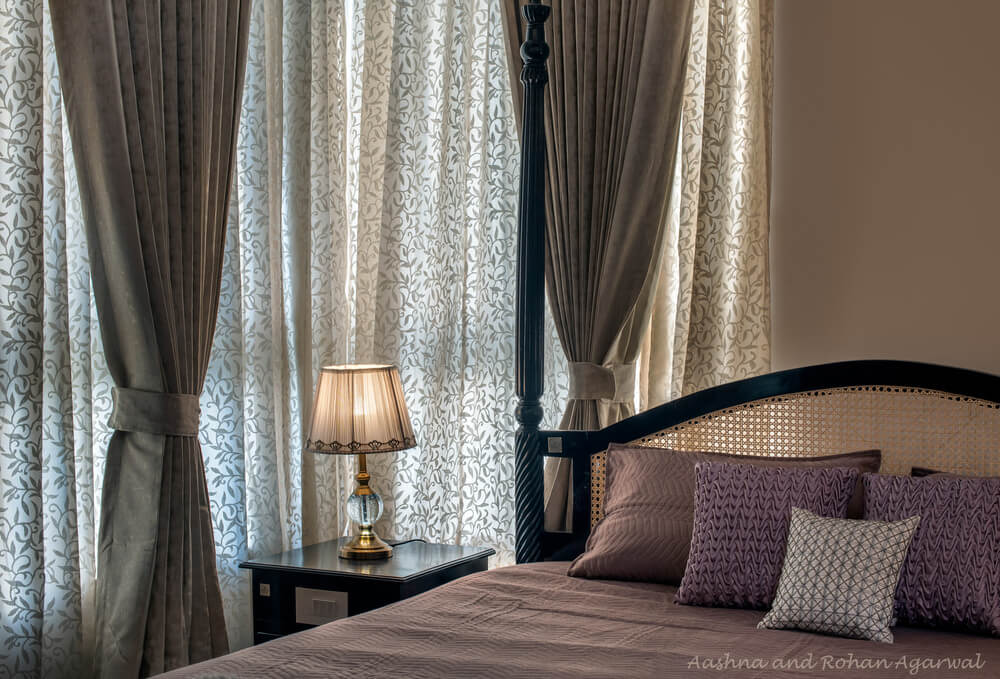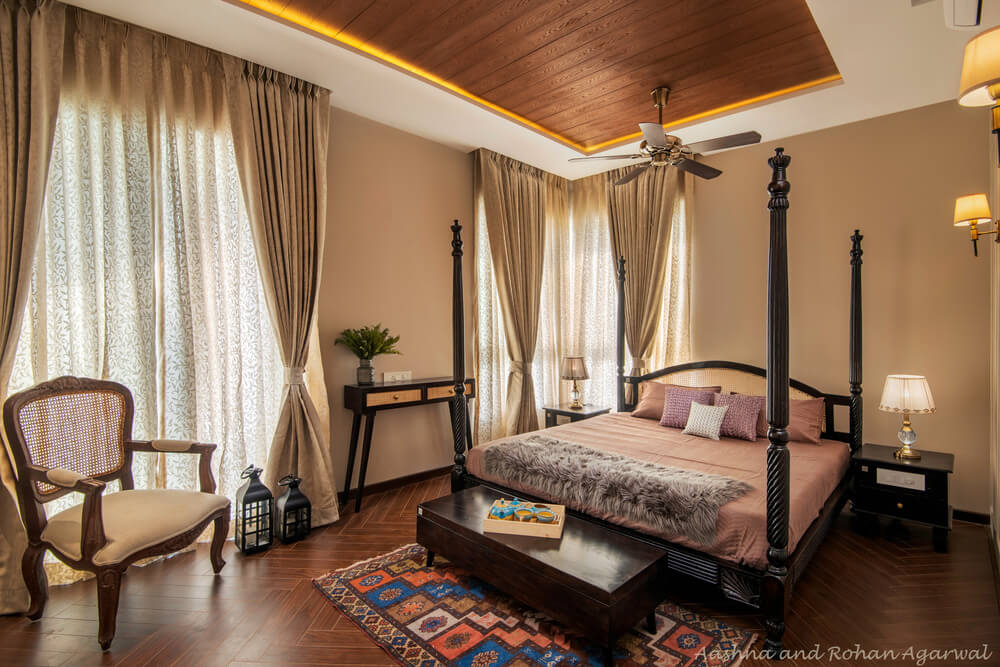 The kids room has been designed with two beds giving each child its own personal space. This room has been divided into two different spaces: One being the study area with an attached wardrobe and the other one being the sleeping zone with a little play corner.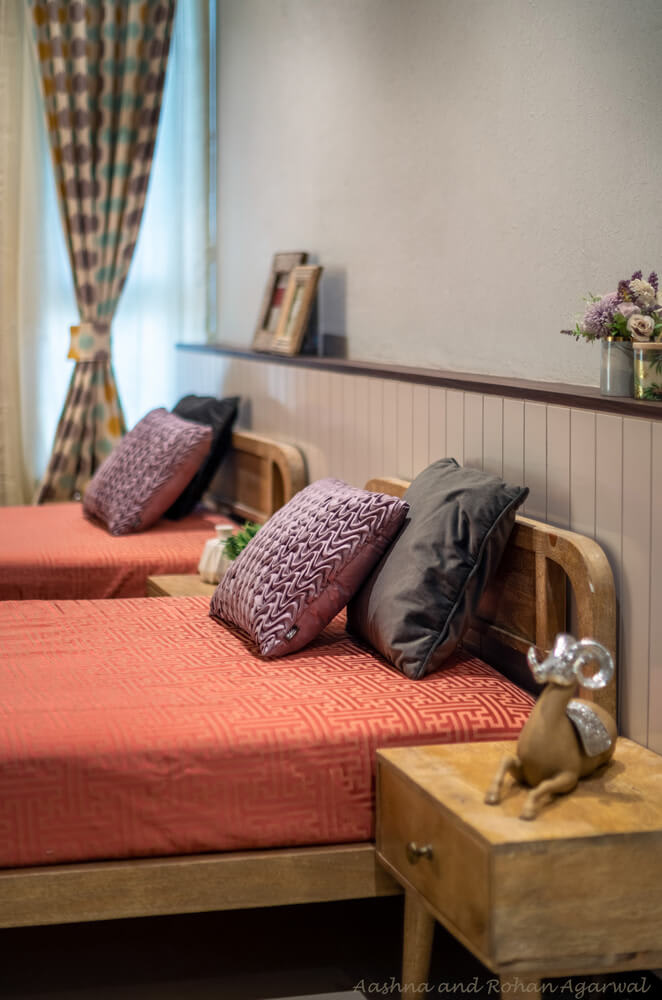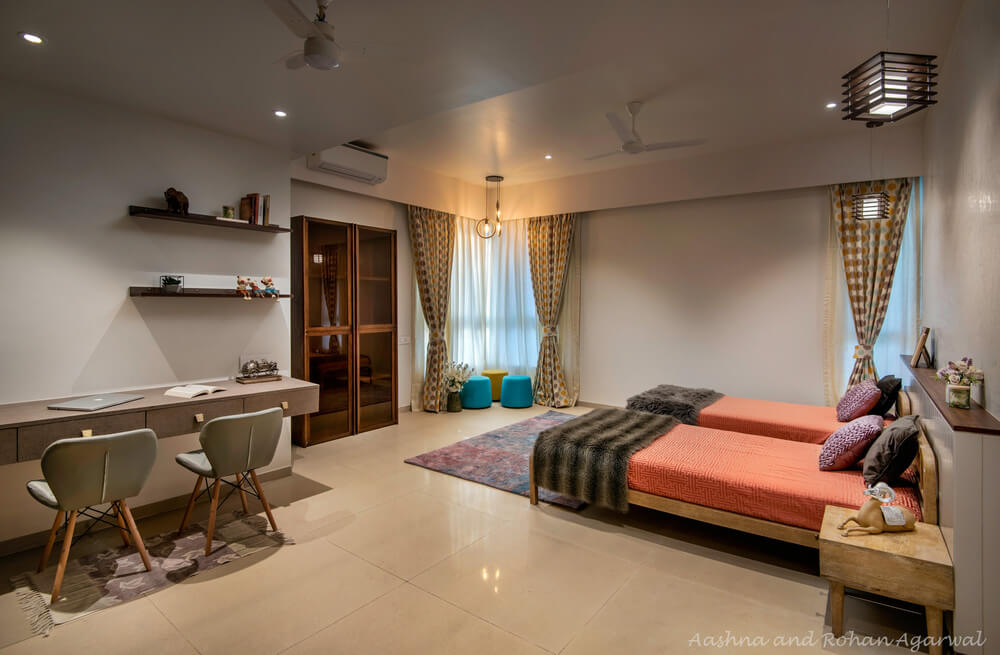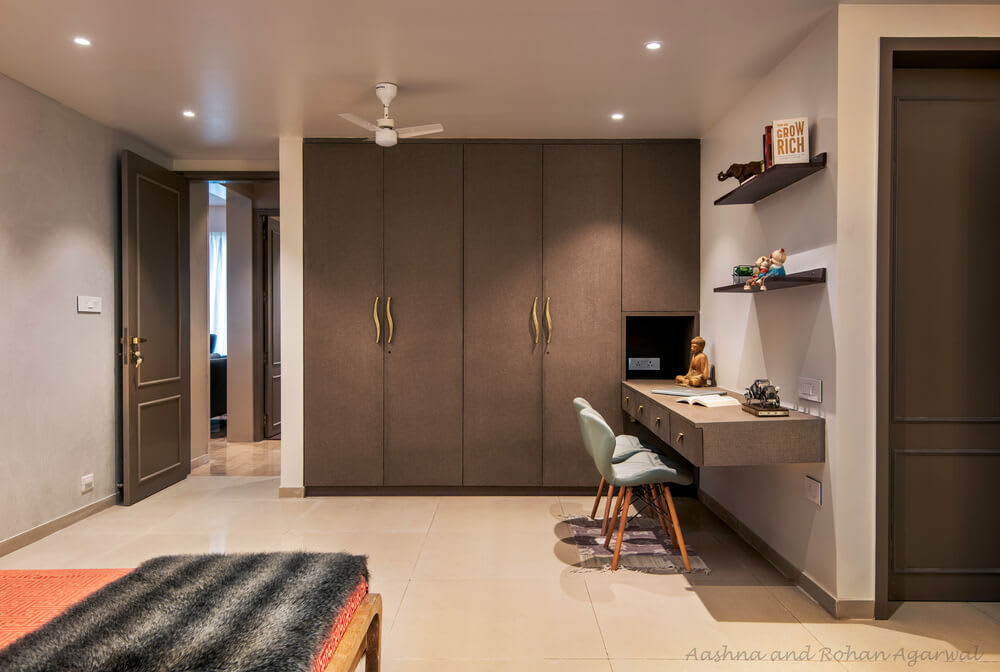 The apartment has been treated as a plain canvas that the owner can fill with their collection of paintings and artefacts. Traditional and Turkish carpets add character to the spaces!
The design was done with utmost attention to the details and with a  thorough understanding of how the homeowners envisioned the usage  of the space !
Social Media Handles
The Code Studio : https://www.instagram.com/the_code_studio_/
Aashna Agarwal : https://www.instagram.com/aashnaagarwal/
Rohan Agarwal : https://www.instagram.com/rohan_agarwal92/