PUJA CASA RESIDENCE
Project details:
Design Firm : Sumessh Menon Associates
Project name : PUJA CASA
Location : PALI HILL, Mumbai
Area : 6500sq.ft
Completion : January 2019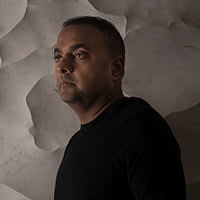 Sumessh Menon
Located in Mumbai's upscale neighbourhood of Bandra, the 6500 sq. ft. spacious duplex residence we completed is every bit tranquil and user friendly as it is contemporary and opulent. As per the client's brief, the fully automated interiors were kept modern with an understated touch of elegance that was enhanced by the seamless blend of materials like metal, glass, wood and stone.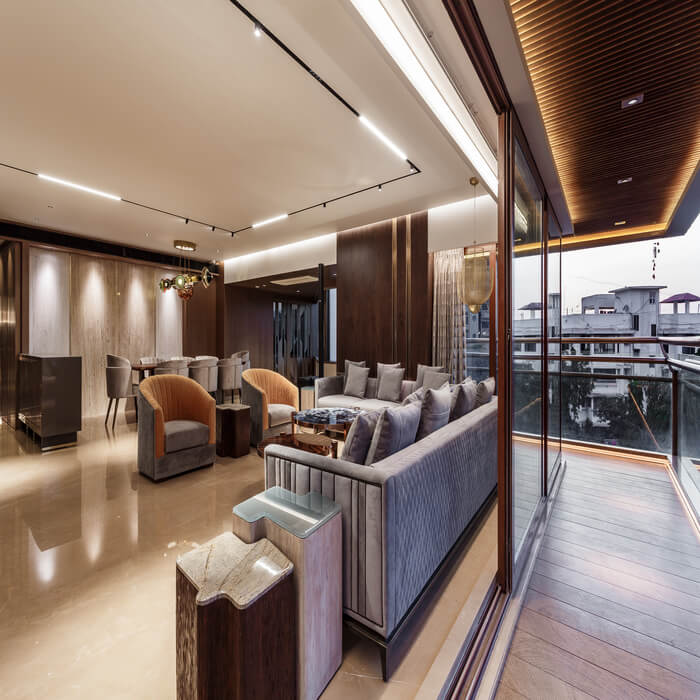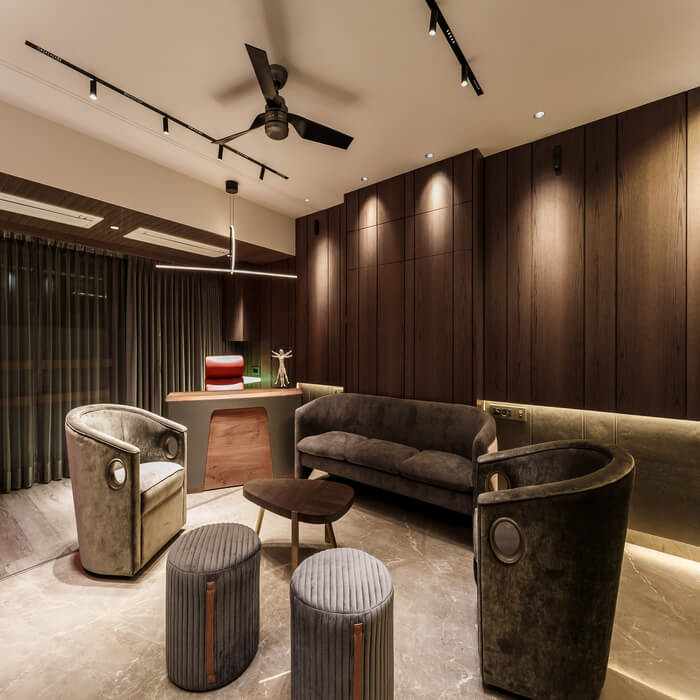 The spacious duplex home is composed of 6 bedrooms, two living rooms, an additional pantry and a massage room aside from the servant rooms spread across the two floors – each room with its own individualistic style as per the user and yet following the same design language throughout the space. The entire house is defined by a muted and subtle colour palette of greys, mushroom and small hints of colour mixed with the warmth of wooden finishes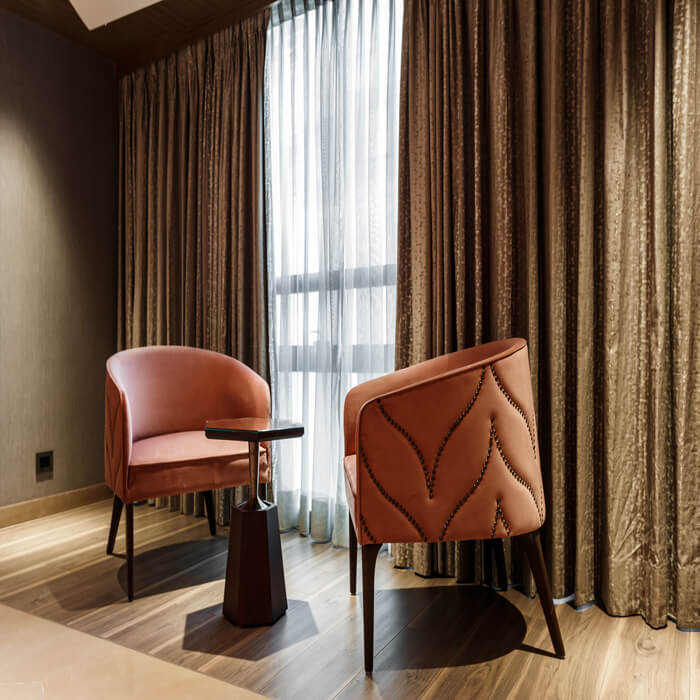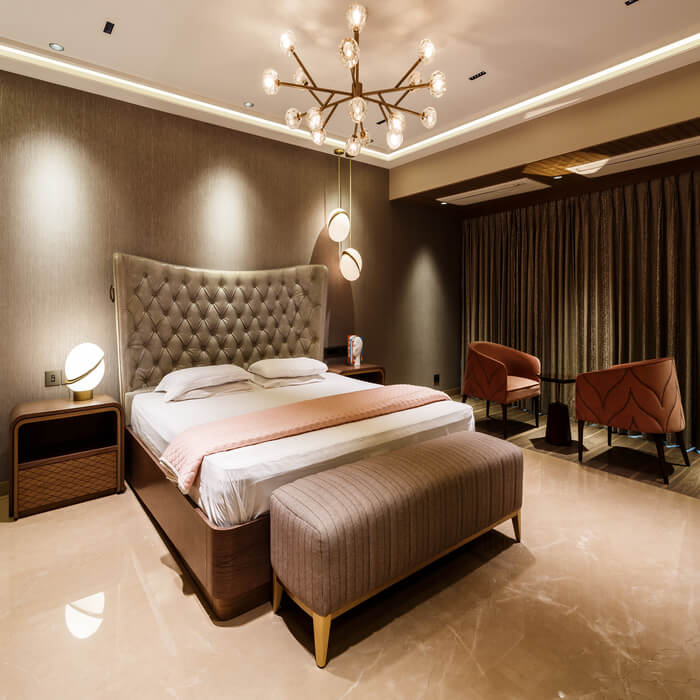 A unique feature of the home is the fully customized spectacular home bar that truly stands out in the space! With intricate fluted paneling and a high gloss finish bar back with brass inserts the fully stocked bar serves as the perfect conversation-starter. Custom lights made of a natural material called selenite are the highlight of the bar with each fixture having a slightly different form.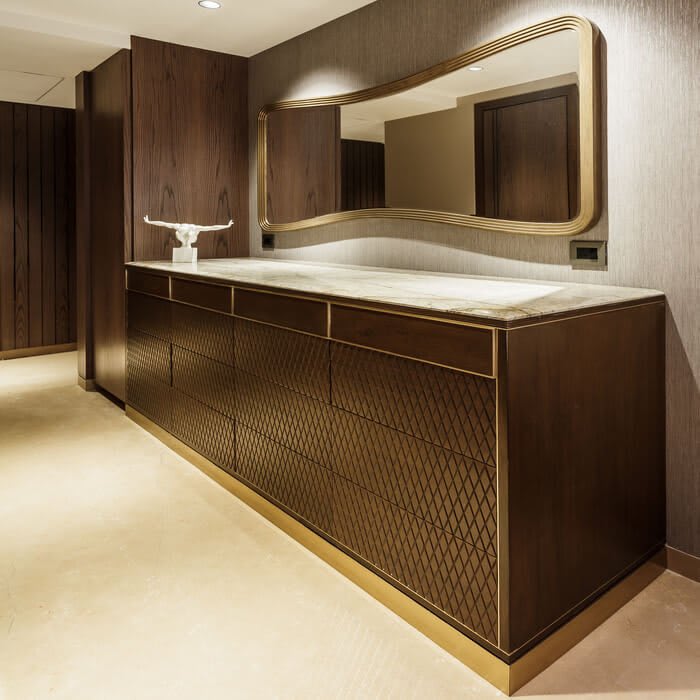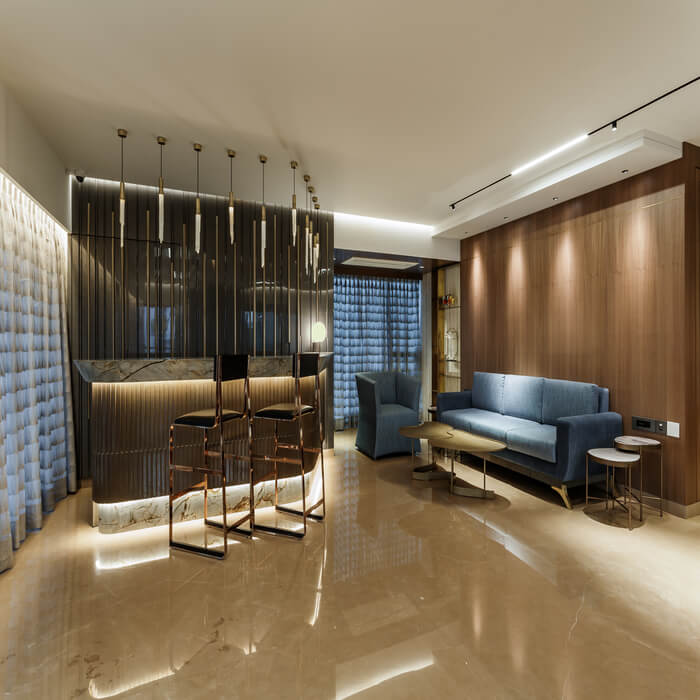 Adding to the perfection of the lush interiors is the wide wooden floor and ceiling finish outdoor deck that envelopes the house on three sides and looks out onto a spectacular view of the sea!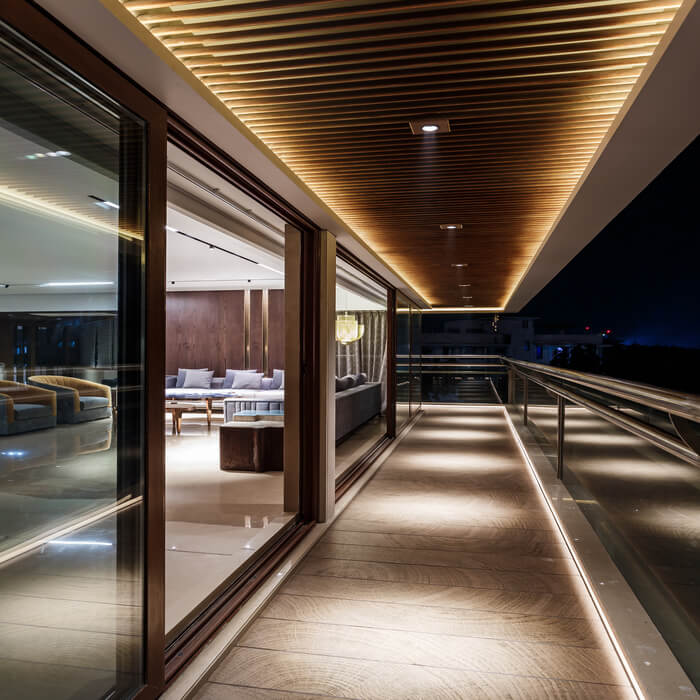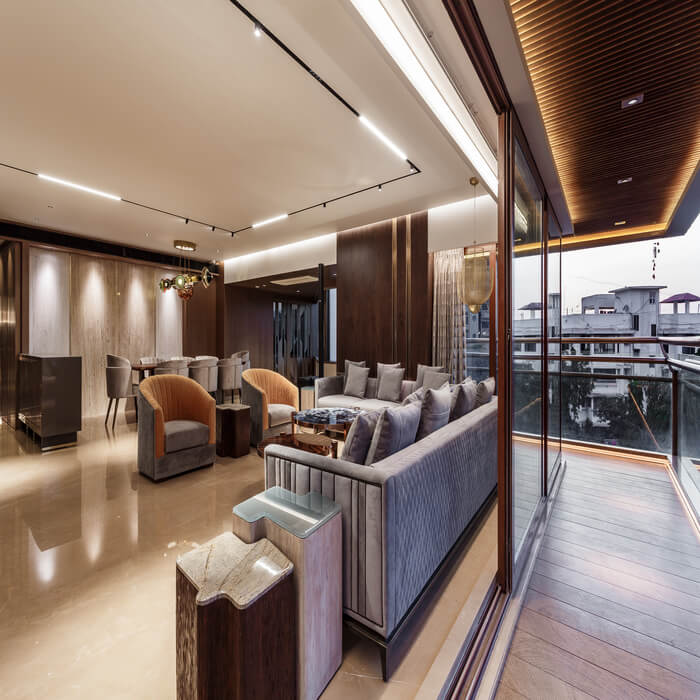 BATHROOM :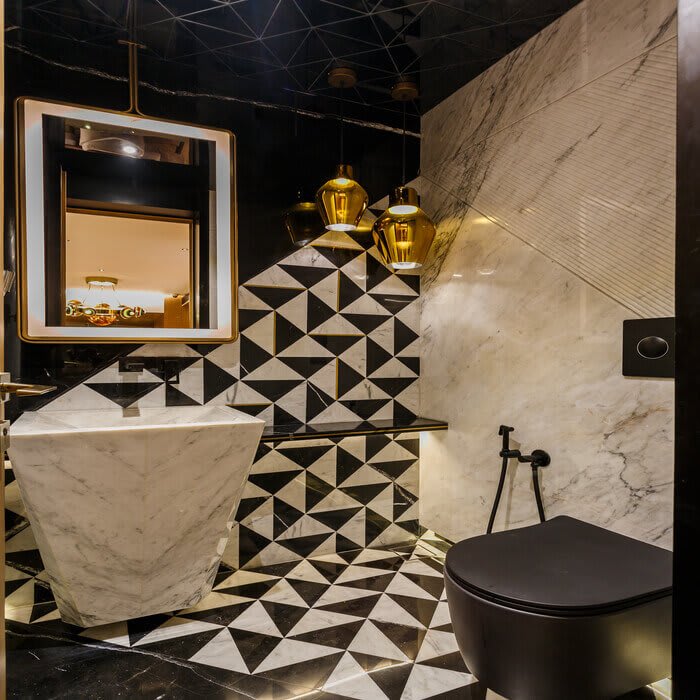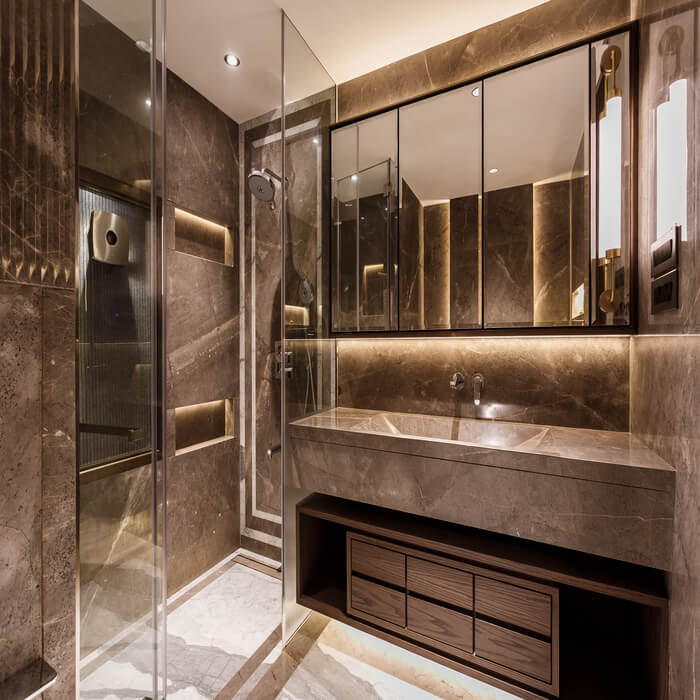 Sumessh Menon Associates
Designer : Sumessh Menon
Phone : 9820022422
email : [email protected]
Address : Sumessh Menon Associates
1, Jay Suwarnadeep,
Opp Asha Parekh Hospital,
SV road, Santacruz West
Mumbai – 400 054.
Instagram : https://www.instagram.com/sumesshmenon/
Facebook : Sumessh Menon/ Sumessh Menon Associates
Website : http://sumesshmenonassociates.com/