Design Firm : Sumessh Menon Associates
Project name : Bespoke 4BHK Residence
Location : Oshiwara, Mumbai
Area : 3500 sq. ft.
Completion : October 2019
Duration : 9 months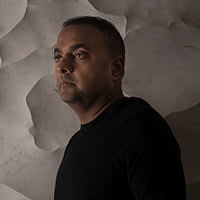 Sumessh Menon
Step into this modern classic style 3000square feet area abode with 4BHK and its warmth and opulence will instantly envelop you, leaving you both intrigued by its seamless blend of classic and contemporary design styles.
The entrance door itself is a dramatic vision of a 3D panel door with a frame having a stepped cove detail. The grand living room is separated from the entrance passage by a custom decorative brass finish screen and displays an exotic marble clad book matched TV wall and fully customized plush furniture sourced from one of the leading furniture designers – Zayin.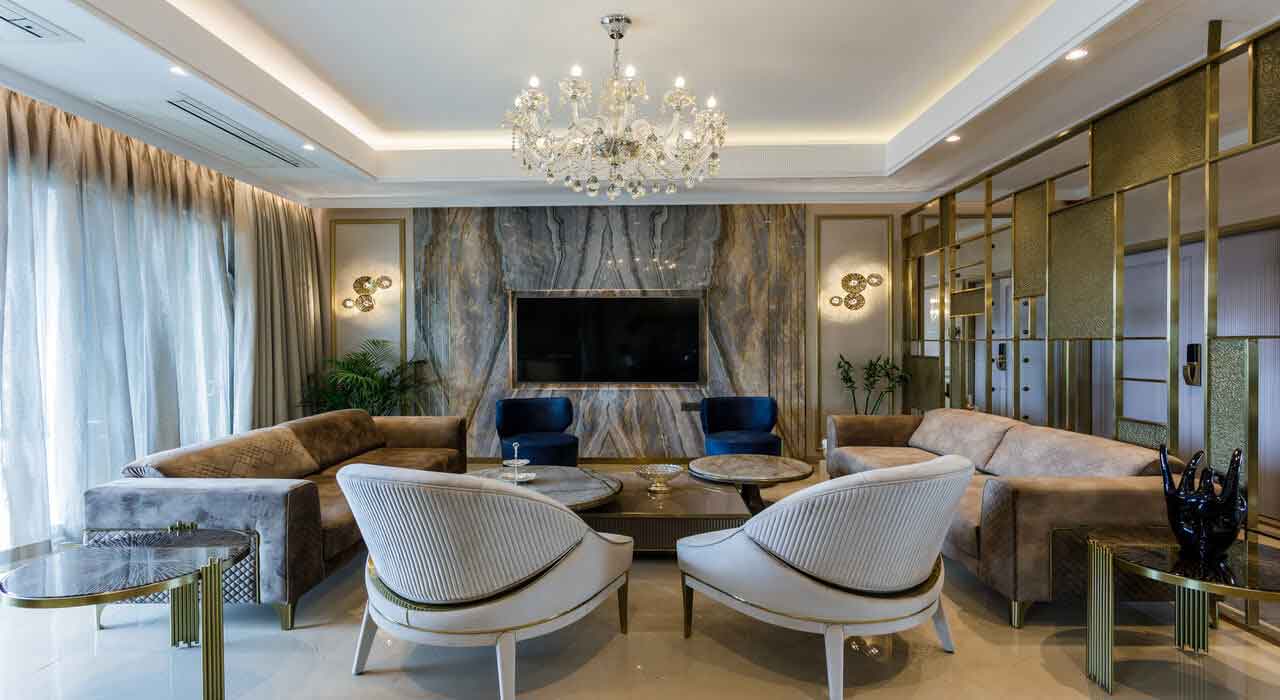 Lavish marble floors and muted walls set the opulent yet understated language of the entire space. Touches of classic design are imbibed by adding fluted details on ceiling coves, door panels, mouldings and even upholstery stitch details. The entire house is defined by a muted and subtle colour palette of greys, mushroom and small hints of colour mixed with the warmth of wooden finishes.
Furniture is primarily of metal, glass and wood with high gloss P/U finishes. Lighting design is also completely customized as per the requirement of each room and in keeping with the semi classical theme of the space. Exquisite custom upholstery like the digitally quilted living room sofa and the fluted back dining chairs all add a lush richness to the space.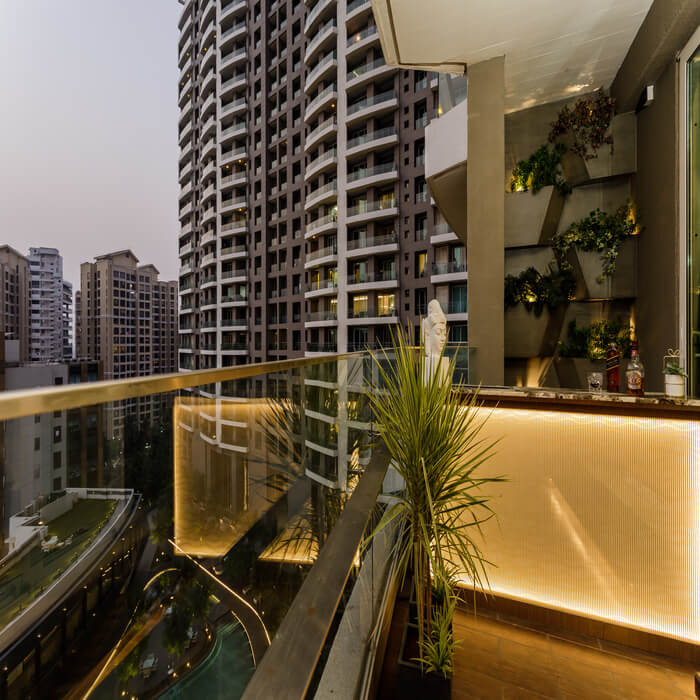 The dining side console table has black mirror shutters with a custom etched design with custom brass handles and base. Its glamorous look continues even inside which has sensor profile lights and organizers that are entirely clad in felt. The dining room has a wall paneling done with leather and NR mirror with a frame of etched brass pattis. Italian marble is used on furniture especially the centre and nested tables in the living room with brushed gold finish rims and PU finishes.
With a spacious 3500 sq.ft. footprint, each room has its own individualistic style as per its usage and yet follows the same design language throughout the space.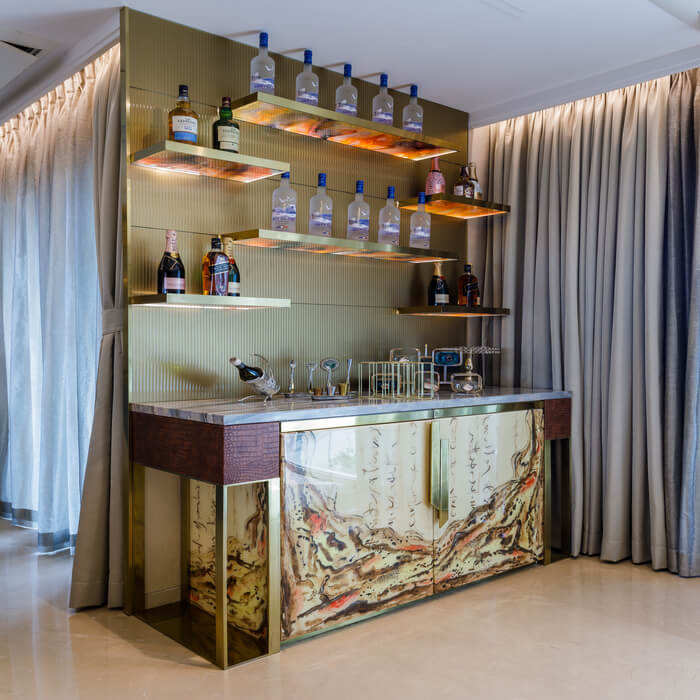 Some elements of bling are added to infuse a sense of plush elegance, like the beveled mirror paneling near the main entrance and the ornamented chandelier in the dining area as well the black mirrored ceiling in the powder bathroom.
Amongst all the stylish rooms, the USP of the house is surely the sexy media room! One look at it and you'll be hooked! With plush wall-to-wall carpeted floors, an elevated wall-to-wall long cushy sofa that converts into a pull-out day bed and an entire wall with a liquor display, all enveloped in muted colours and acoustically treated, is a delightful experience oriented space with a 110 inch projector screen and a stunning sound system to create the perfect setting to host a movie night with family or friends!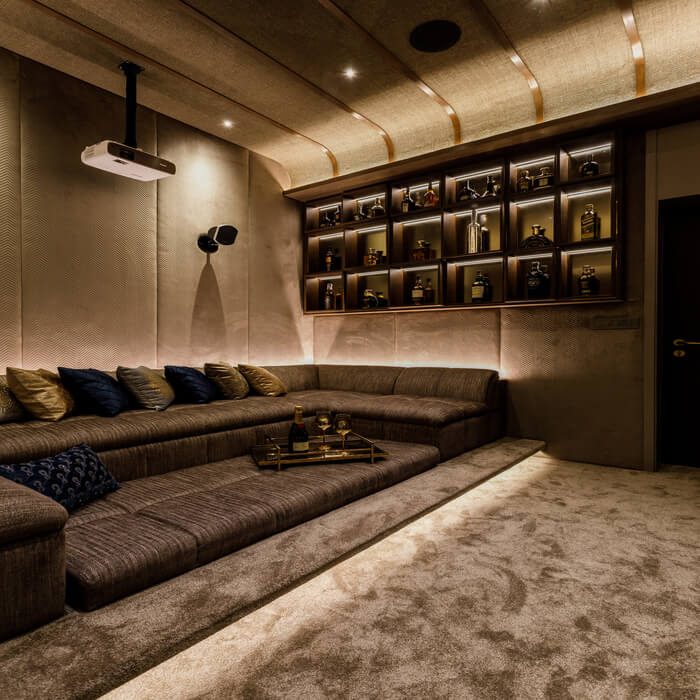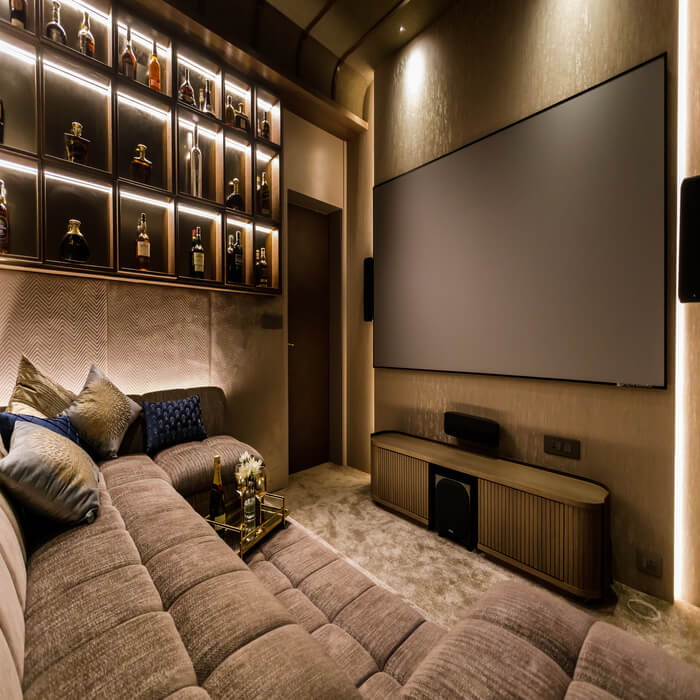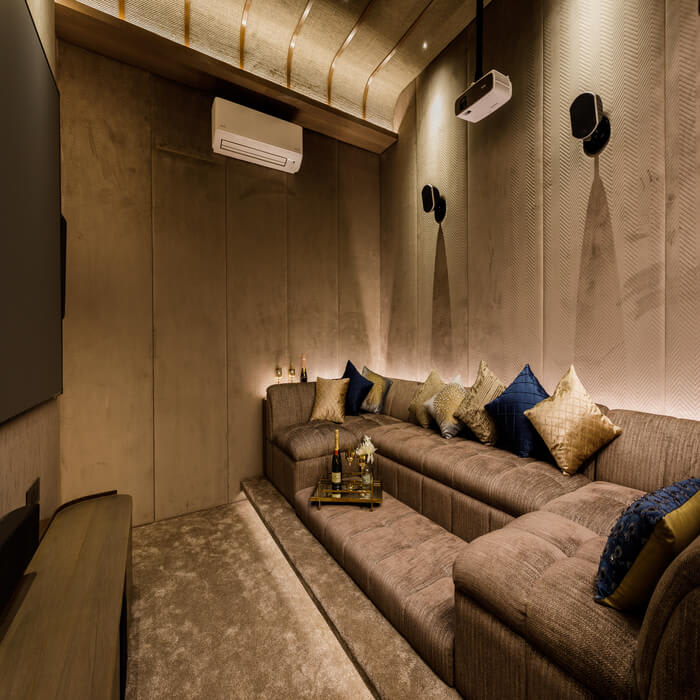 The master bedroom has a colour palette of mushrooms and beiges, with a modern look added in the form of metallic accents. The bed is customized with NR mirror cladding as the bed back and the wardrobe has shutters made of fabric sandwiched glass with metal handles.
Automation and technology play a major role in adding to the comfort and efficiency of the house. The master bath has a Colston bathtub complete with cascade, chromo therapy and Bluetooth features! Even the WCs are all equipped with the washlet seats by Toto assuring that no stone has been left unturned when it comes to comfort and luxury in this house be it technology-wise, material or design-wise!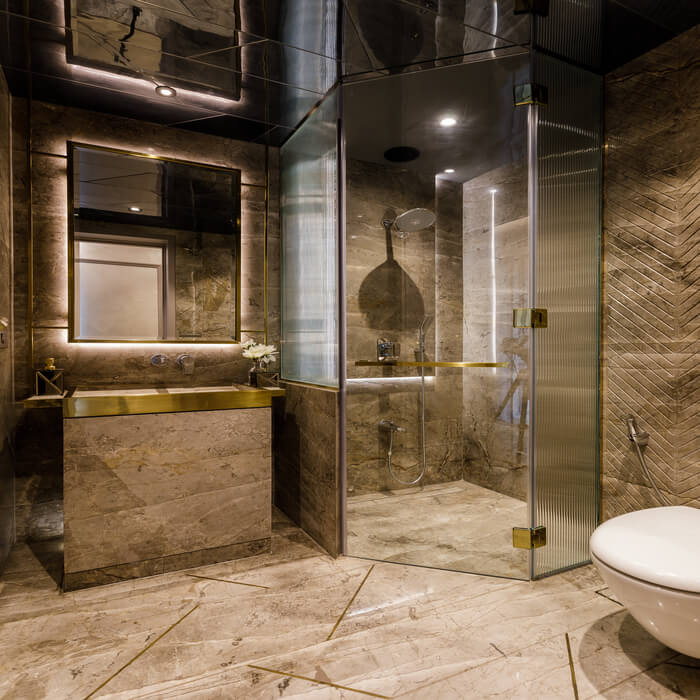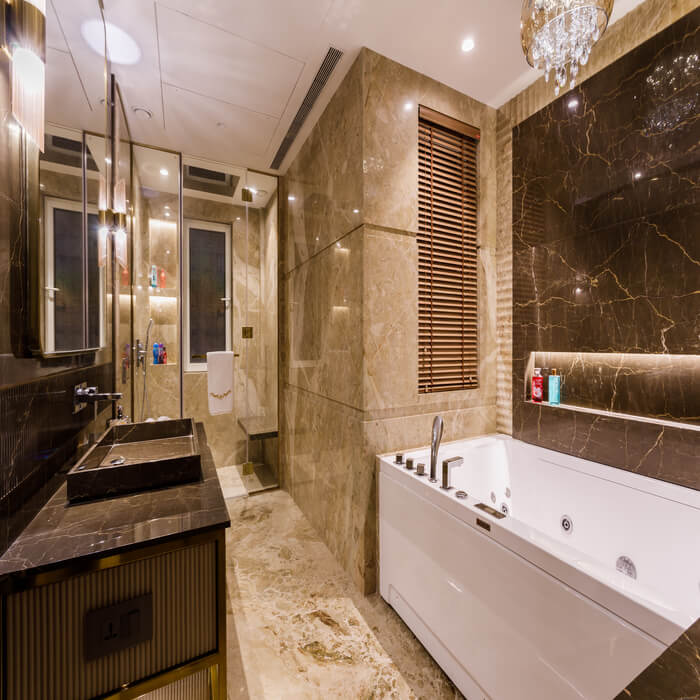 Sumessh Menon Associates:
Designer : Sumessh Menon
Phone : 9820022422
email : [email protected]
Address : Sumessh Menon Associates
1, Jay Suwarnadeep,
Opp Asha Parekh Hospital,
SV road, Santacruz West
Mumbai – 400 054.
Instagram : https://www.instagram.com/sumesshmenon/
Facebook : Sumessh Menon/ Sumessh Menon Associates
Website : http://sumesshmenonassociates.com/