When moving into a new city, we try to save every penny and decide to adjust in a small room. Worried about decorating it up to your taste? We've got you covered.
Following are some ideas on how to organize, decorate & add style to a small bedroom:
STYLISH WALLS: Walls complete the whole vibe of a room and bind all the elements of any room together. The decoration will depend on the theme that has been decided for the bedroom.
For a bright and airy look, use light colors like lavender, sunny yellow, powder blue, etc., on the walls. Light colors also add the calmness in a room.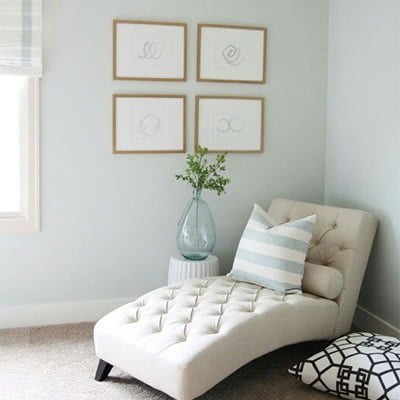 For a cozy and intimate space, keep the walls dark with colors like deep red, rich navy blue, striking black shades, etc. These colors on the wall will create a perfect space, where one can curl up in the bed after a long day.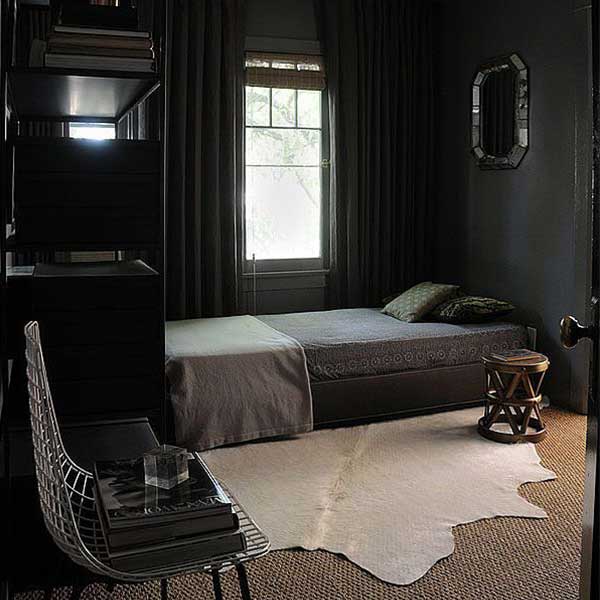 To prevent the room from looking flat and to add texture, monochromatic color schemes with varying shades of colors can be added to the walls. Use different shades of same color to paint the walls, and add same colored wallpapers with patterns to add contrast to the room.
Next up, if a sense of depth is to be added to the room, then paint one wall darker than the others. If an artwork is put up on the dark wall, it also provides the perfect backdrop and makes the art pop up.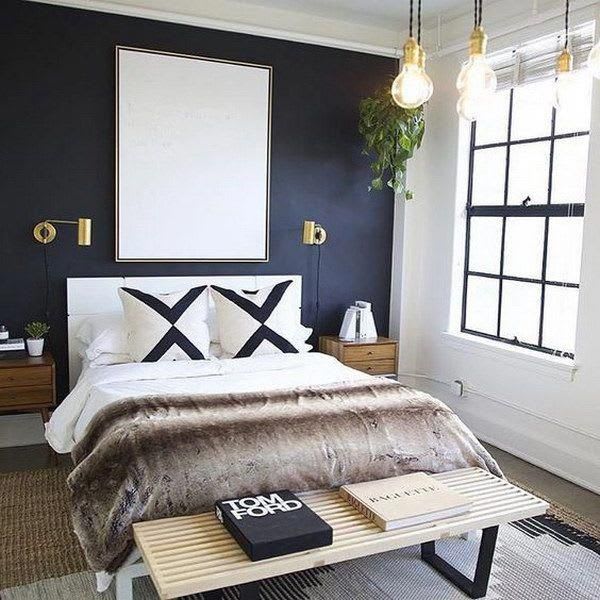 To personalize the space, a wall can be dedicated to photographs of family and friends. It will bond you emotionally with the room. But, be careful, the space is limited, so keep the number of photos limited. Too much photos, can make the room crowded.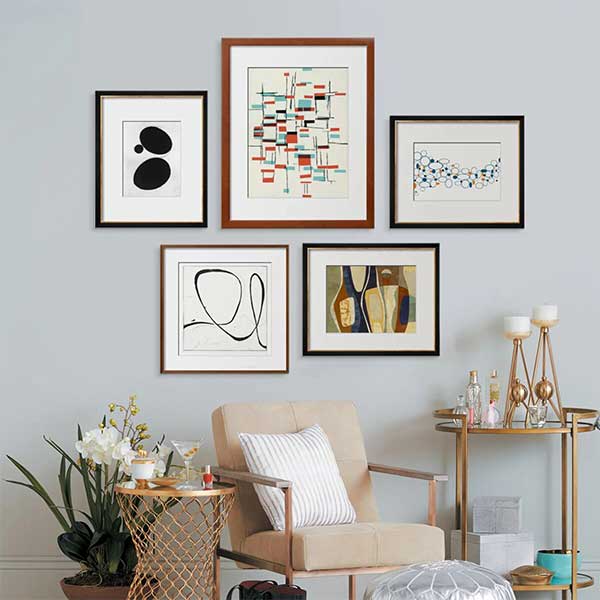 To make the room look bigger, mirrors can be used. Not only can you admire yourself all day, but also the room will appear more spacious.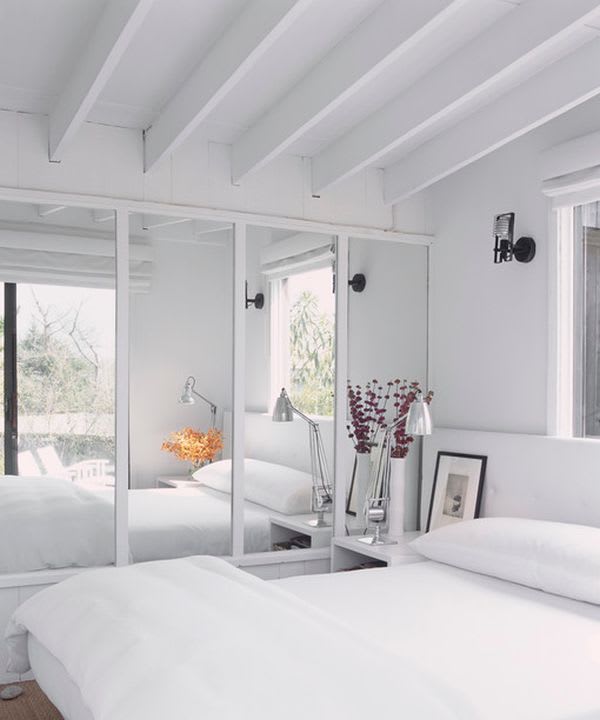 BEDDING :
Bed is "literally" the biggest element in the room. We spend most of our time in our bed. Well, at least I do. I gotta say, nap time don't hurt nobody. Therefore, selecting a bed is like selecting the energy of the room.
If the tiny space needs to be converted into a luxurious space, then keep the bedding simple, crisp and most importantly elegant. We can satisfy our admiration for luxury, while living in an affordable place too.
Large patterns can make the bedroom look cluttered. If patterns are a must in your room, then keep them simple and subtle. Small patterns and light colours can be used to avoid the room from appearing messy and they add richness.
Choose the bedding to your utmost comfort. After all, the fibre should be easy on your skin. Cotton is the best choice as it is breathable and lightweight. Fibres like polyester are not breathable and won't give you the restful and cosy feeling.
FURNITURE :
As the space is small, the furniture count of the room needs to be minimised. This will not only save floor space but also give that minimalistic & organized look to the room. Make your furniture do the double duty.
A small chest can be used as a night stand and at the same it can provide space for your clothes.
Convertible beds are a must, if you don't need a bed throughout the bed. A sofa by the day and a comfy bed by the night. These beds will serve both of your needs.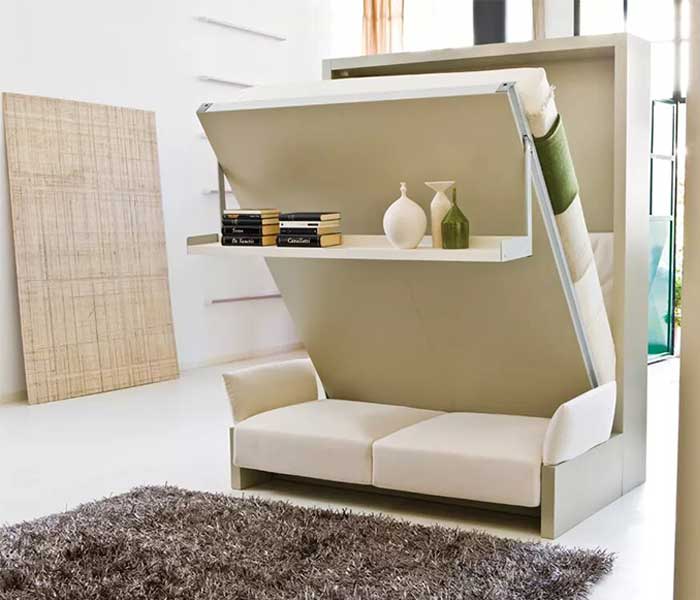 A storage bed can be very useful if you want extra storage space. Use the hydraulic ones, to save the energy that goes into accessing the storage of bed.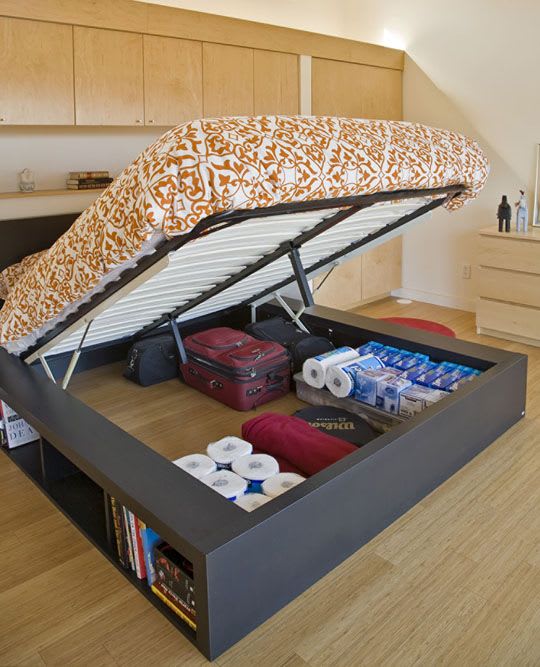 If you're a workaholic and you need a work desk in the small room too, then use a foldable one. It will be ready for you to work whenever you need.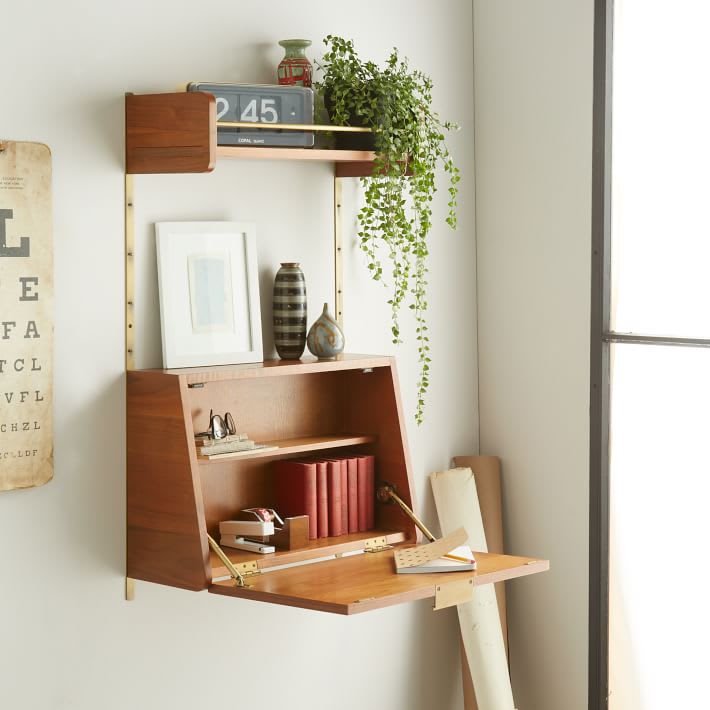 The bed headboard space can be saved by either mounting an upholstered headboard to the wall or a book shelf can be squeezed in the space between headboard and the wall.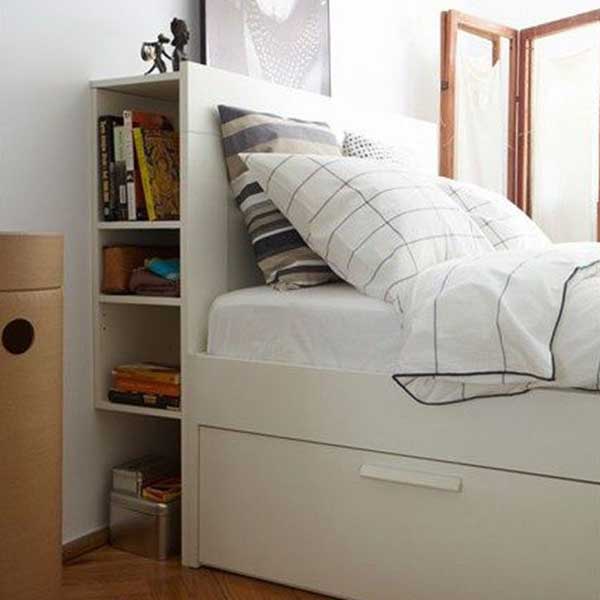 STORAGE:
There is no such thing as limited storage space. By using creative ideas, storage space can always be created in the tiniest of spaces. Following are some hacks to utilise your space by creating storage spaces:
A storage bed is a necessity in small bedrooms
A small corner adjacent to the cupboard can be used as a dressing table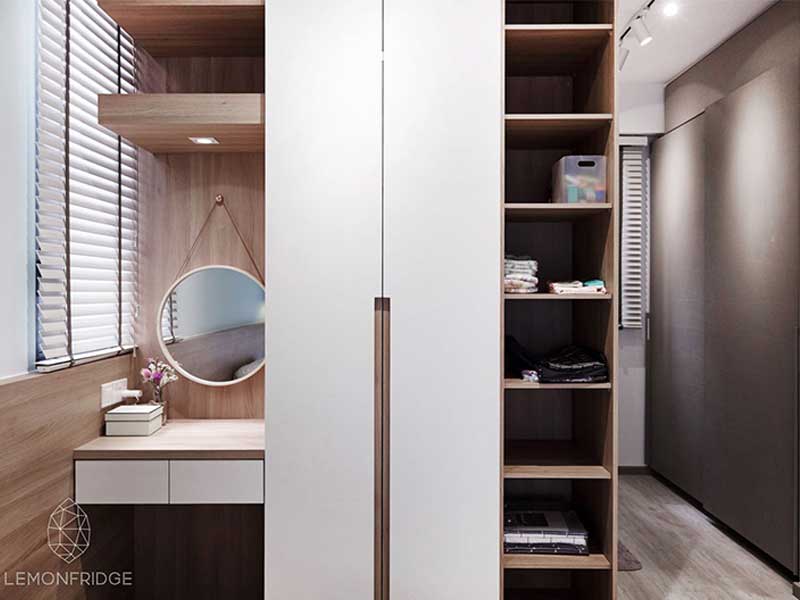 Usage of creative hooks on the book shelf walls or shelf wall can provide space for your jewellery, hats, scarfs, etc.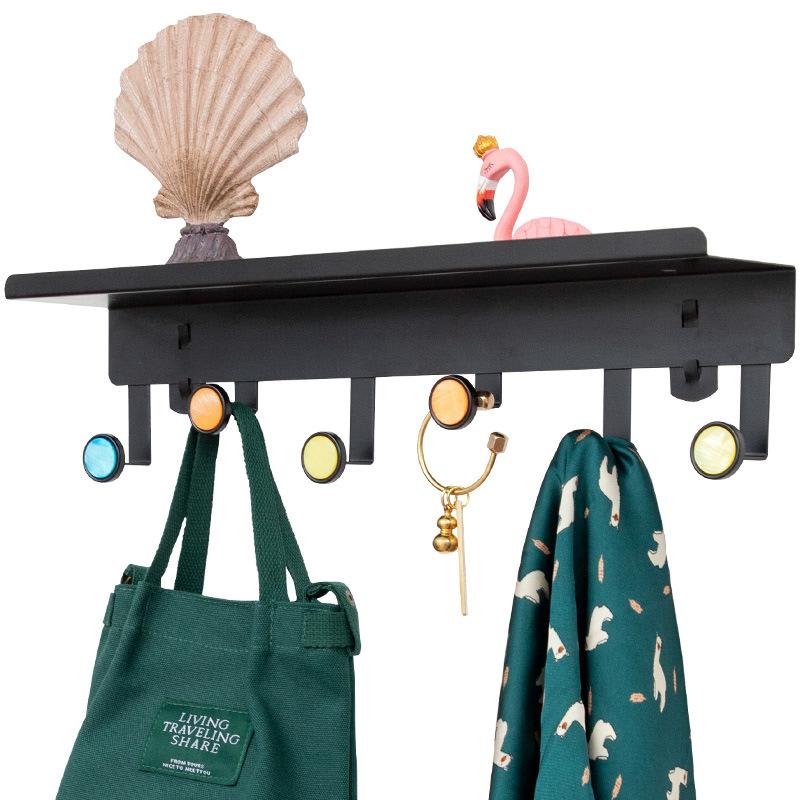 If you have a two-storey room, then the ladder space can make up for a lot of storage.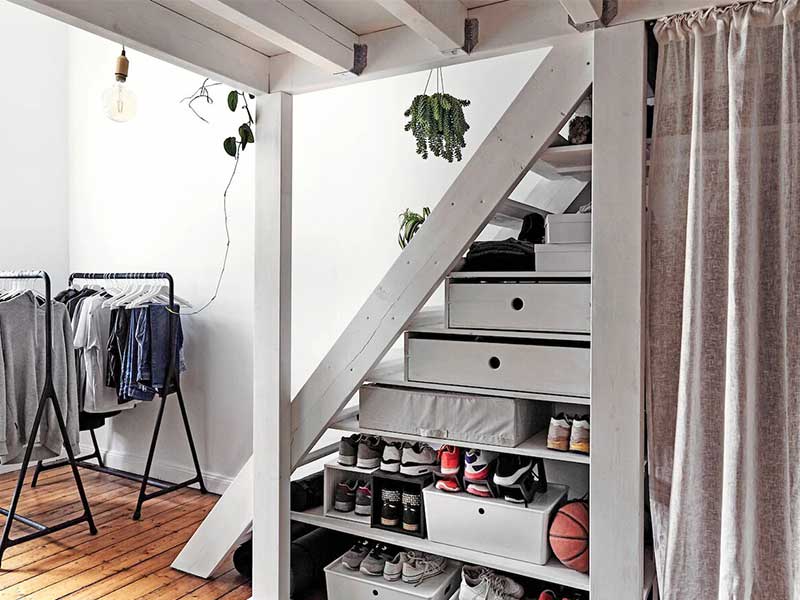 A headboard with storage space can provide a few extra inches
A bedroom bench with storage space also works wonders if you can't control yourself from buying that new pair of heels.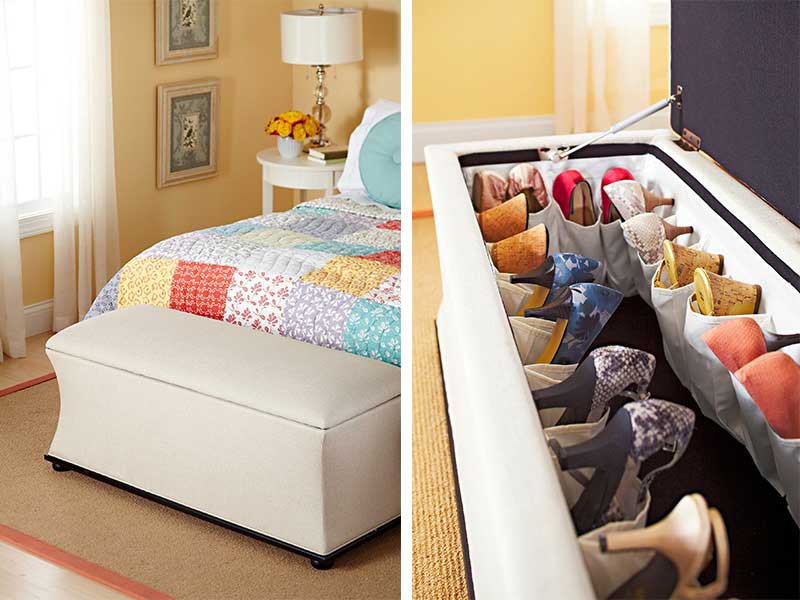 Use up the space behind the door by squeezing in a shelf there.
To sum it all up, it can be said that no space is small enough to curb your creativity and style. On putting efforts and thoughts, a mere small bedroom can be turned into an elegant, comfy and stylish bedroom. So, what are you waiting for? Get up and own the space. I mean, you already do, but it won't hurt to customize it according to your vibe.