The present pandemic is making it very difficult to feel comfortable and safe even in our own house. The presence of the virus even in one small corner of your house can put you through immense difficulties, physically and mentally. Let me help you with some important things that will help to ensure your safety in the house.
1Know about your needs. If a room which was used by a sick person, is not needed for a while, then leave the room untouched for 6-7 days. It will lower the chances of you getting infected while cleaning.
2First and foremost, thing to be taken care of before starting, should be wearing face mask, gloves and shoe covers properly. Make sure your body parts or clothes don't touch anything directly. Wearing gloves will make it easy to dispose off any contamination that you might have caught during cleaning.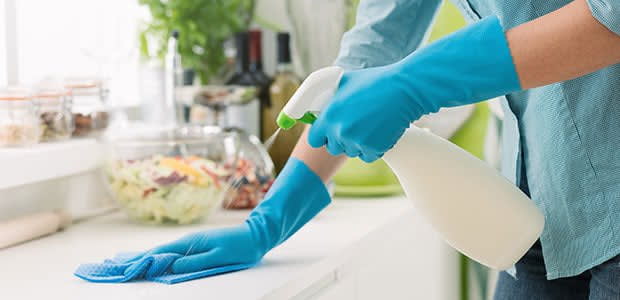 3A very important piece of information is the difference between cleaning and disinfecting.
Cleaning means simply getting rid of dirt and dust particles. It won't eliminate any kind of virus that might be present in your home.
Disinfection means killing any kind of virus or bacterial organisms that might be present. It is recommended to completely disinfect the space after sickness to eliminate any chances of contamination.
4There is a set of disinfectants that you need to keep handy while cleaning.
Use basic soap and water first to give a thorough initial cleanse.
After this, use a disinfectant to kill any virus that is present. An alcohol-based disinfectant (at least 70% alcohol) or Bleach can be used. While using alcohol-based disinfectant, be careful of any fire hazards. Handle it responsibly.
There are many surface-disinfectant sprays available too.
Make sure to read the usage on the container as many disinfectants need to be left on the surface for a few minutes, for them to act effectively.
After letting it sit on the surface, wipe the surface.
If the readymade disinfectant is not available, then go for a DIY one or you can even use diluted household bleach.
Avoid using disinfectants like vinegar, as they are not that effective.
5The highly touched surfaces in your house need to be disinfected more carefully. These include your mobile phone, refrigerator & door handles, taps, etc.
6All the washables in the house need to be washed thoroughly with the water temperature at the maximum possible value. Hot water will help to disinfect the clothes. Don't shake the unwashed clothes much, as it will increase the chances of infecting the surroundings.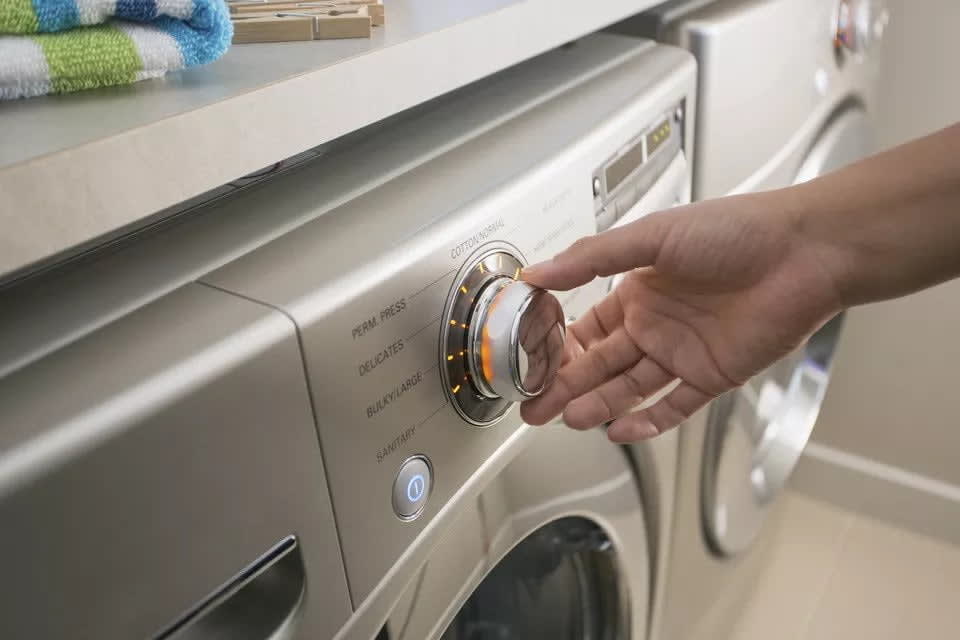 7After the completion of disinfection process, make sure to dispose off your protective gear and wash the clothes that you were wearing. Then wash your hands with soap and water for 20 seconds. This will double check your safety. Although, if you wish, then taking a shower will clean your entire body.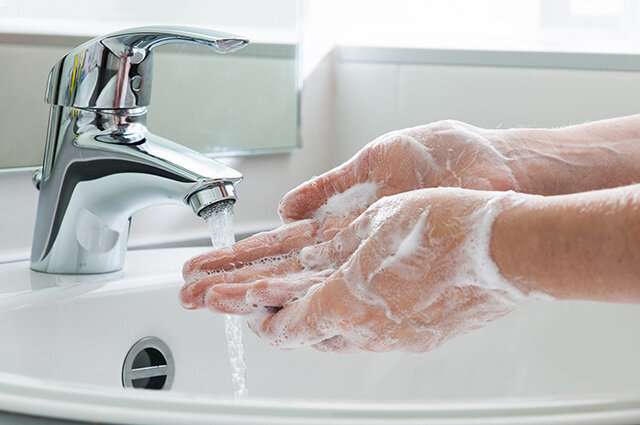 8With this, the disinfection comes to an end. You can now feel comfortable and safe in your house.
One-time disinfection won't mean anything if the precautions in daily life is not taken. The highly touched surfaces need to be disinfected on a daily basis.
The key is to take extra precautionary measures in order to avoid any upcoming complications. We hope you keep your surroundings virus-free and stay safe!