Since the COVID-19 virus was first recorded late last year, the pandemic has spread around the world and has affected billions of lives: if not physically than economically and mentally.
Affected countries are desperately trying to build up supplies for healthcare workers and public as well as utilize technologies to fight the virus.
The question becomes,
what can we do to help fight this situation in our own little way ?
This is where design comes in as a gift; it may not be able to produce a vaccine but it can make life possible again. The question is, how and in what way.
This special design competition organized by the hivecraft had challenged The participants to design a way to help people stay healthy; both in body and mind.
Following are the Categories, Details, Jury & outcome of this Covid Responsive Design competition !!!
Category : Space Design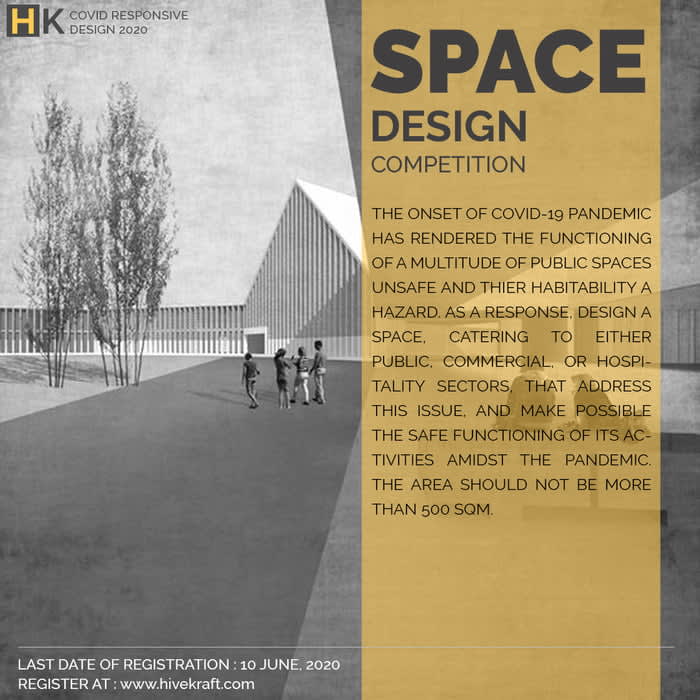 1st Winner : Rohit Dhote
2nd Winner : Archit Mathur
3rd Winner : Sachhit Khera
Honorary mention : Rohan Dilip Bharmal
Category : Public Art Design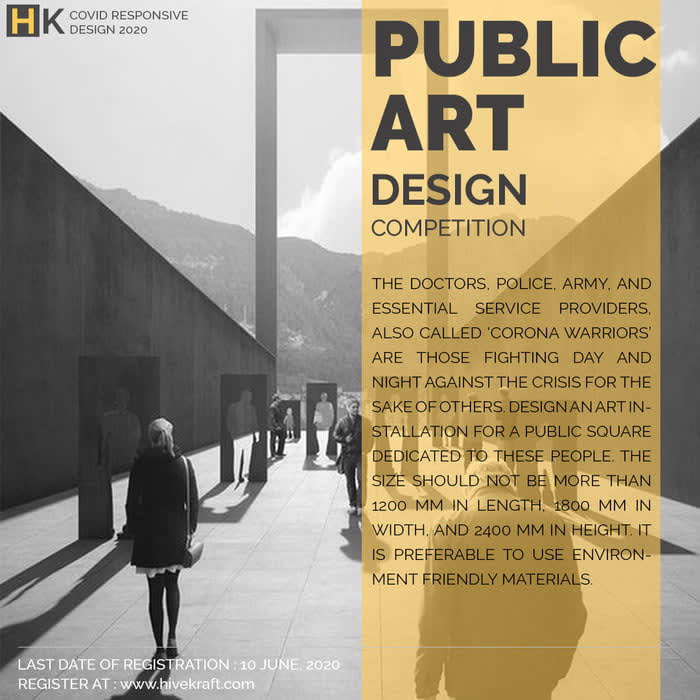 1st Winner : Karran Kumar
2nd Winner : Hardik Arora
3rd Winner : Jayati Gupta
Honorary Mention : Aishwarya Dhole
Category : Product Design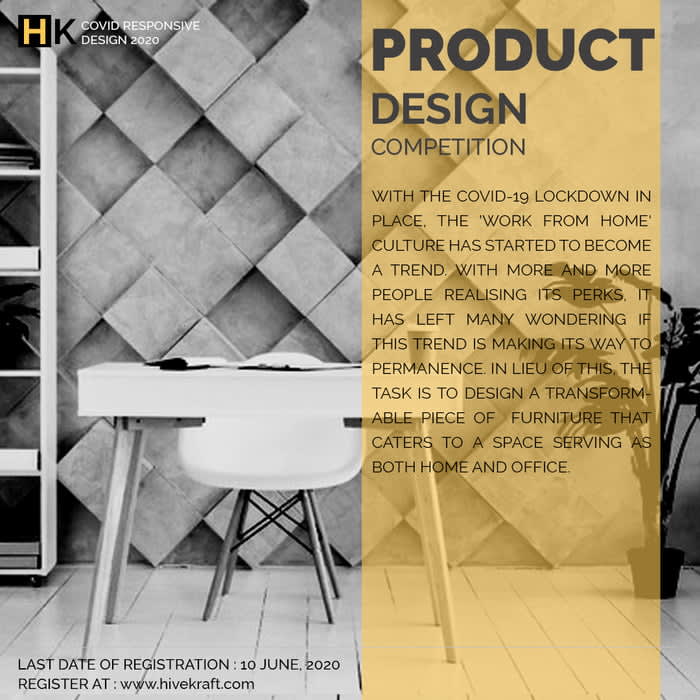 1st Winner : Aditya Gupta
2nd Winner : Swapnil Prakash Shinde
3rd Winner : Swathi, Sowmiya, Ragavidya
Honorary mention : Nikita Shahdadpuri