An understated space, powder rooms can quite surprisingly make an essential element of a house. This concept of half a bathroom is a quick and convenient access for visiting friends and families. It can also be a statement room where one can make bold design decisions to express the desired ambiance. While showcasing style and unique fixtures, powder rooms can be used to show exactly that.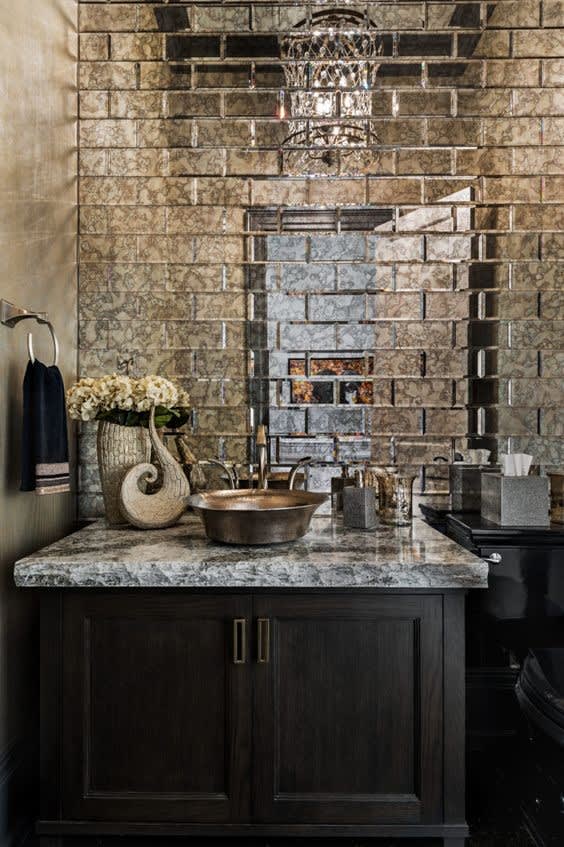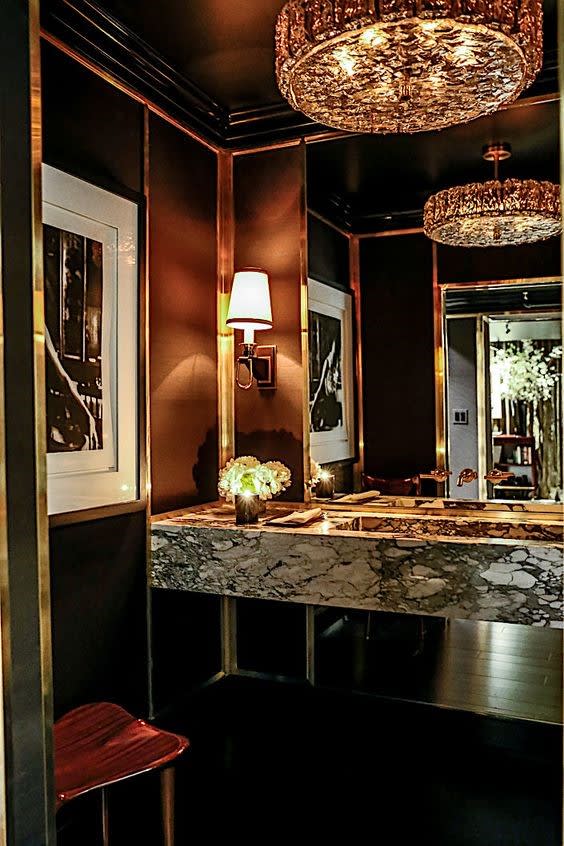 Source: pinterest
Shades of black with metallic accents is a rather sophisticated idea that creates a strong, dramatic design statement. Paired with bold and marble fixtures, it can never go wrong. This style is chic, sleek and arguably masculine too.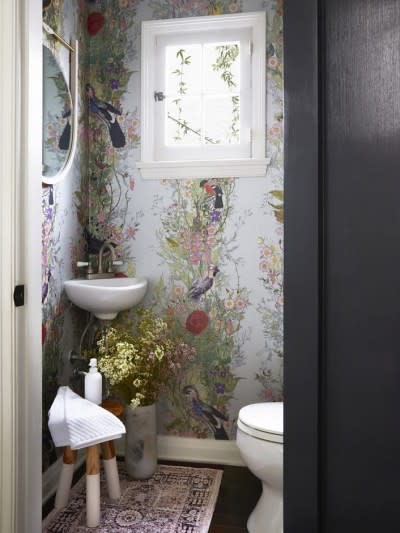 Source: Domino magazine
Source: Domino magazine
A tiny space can is a canvas of design opportunities. Adding whimsical wallpapers with botanical details and complementary fixtures and two tones furnitures is a brilliant idea that breathes new life into the interiors. The fabrics in both the images complement these wallpapers and add the coziness to them.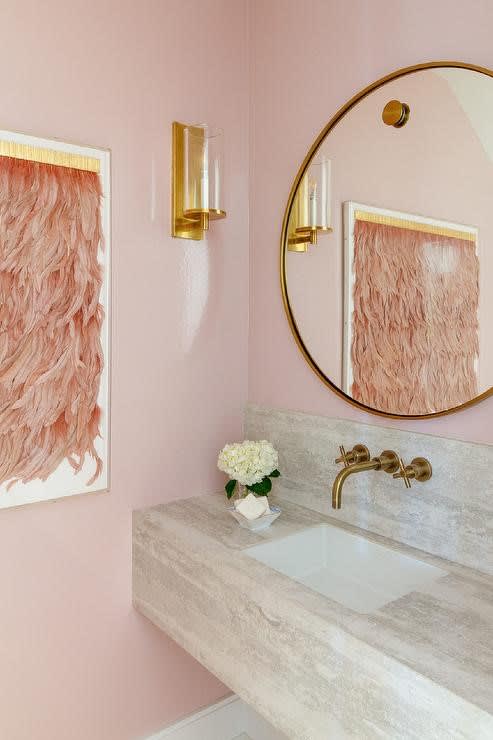 Source: Decorpad
This powder room features a floating marble sink attached to blushed pink wall. The golden accents and the hassled artwork stand out in the room while complementing the vibe of this subtle, feminine style. The rounded glass mirror is an additional wow factor that can instantly make any room chic.
Source: Omar Darwish, Behance
Designed to impress, the chandelier and the tiles are bound to drop all jaws. The black marquina marble is the highlight of the room despite being competed with other fantastic elements. the furniture cladding is a beautiful texture that blends in with the overall design. The warm lighting adds to the drama as well.
Source: Studia 54
The colour palette of this design is deceptively complex, however, the execution of the design is seemingly effortless. The solid, warm colours are complemented with a textured marble wall. The overall decor is minimal but brilliantly designed with its choice of materials, furniture and fixtures.