Soon the cold winter days will end soon and the bright spring sun will shine upon us for the coming months. The warm spring sun, colors,vibes are to die for. But if you stay in a country where it might not be possible, we have some interesting ways to bring spring into your house!
1) Add flowers
The easiest way to amp up and add some life to your room is by adding some fresh flowers. Add a bunch of fresh flowers like daffodils, orchids, tulips, American daisies, roses, chrysanthemums, eucalyptus paired with some baby's breath flowers add just the right amount of freshness and fragrance to your house. Decorating with flowers is not a tedious job and you can use anything from a beautiful table centerpiece to a night stand vase or even huge vases that compliment your couch and add to your living room.
Image Courtesy : https://onekindesign.com/
2) Play with prints
Winters meant solid colors and to change some of it and add some spring life to your home, you can throw some printed pillows or printed throw blankets on your solid color couch to add that pop of color and print to give it a spring vibe. You can also switch your winter dining table mats, coasters and dishes with some printed ones and pastel colors.
Image Courtesy : https://www.mydomaine.com/
Image Courtesy : https://onekindesign.com/
3) Add colours
After having dark colors around for winters it is time to swap them and add some spring colors to your room. You can use some pastel shades or bright colors that depict warmth and rebirth which spring symbolizes. Colors that could be used are coral pink, salmon, lilac, light peach, olive, lemon yellow, turquoise, periwinkle to name a few. These colors instantly add brightness and add life to your rooms.
Image Courtesy : https://www.elledecor.com/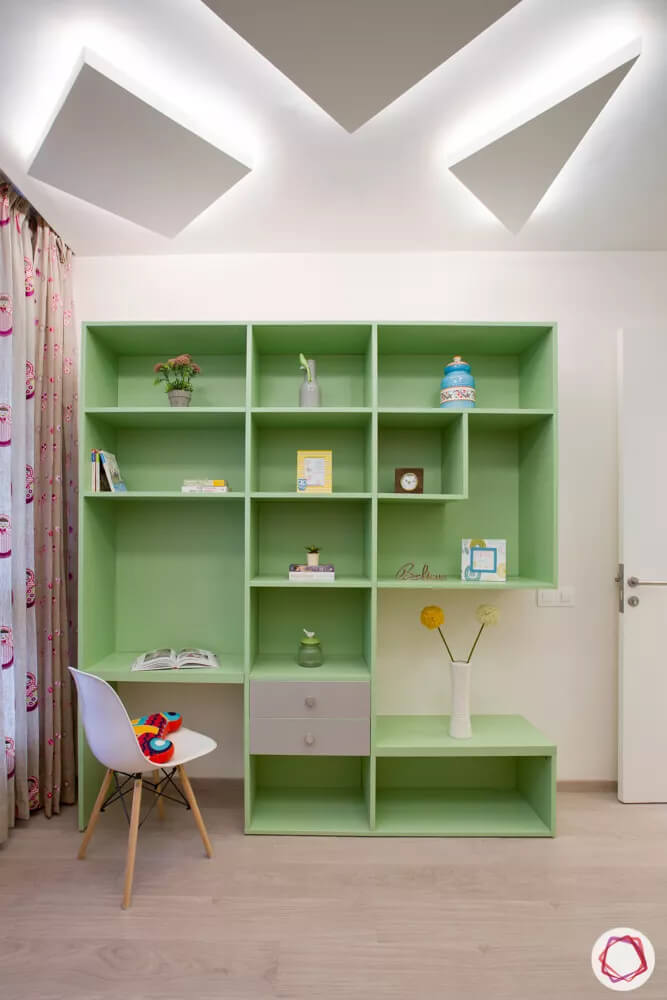 Image Courtesy : https://www.livspace.com/
4) Change frames
To have a change of space in one of your rooms with wall frames, you can swap the images in your frames for images of leaves, you on a vacation, an inspiring rebirth quote that symbolizes spring. For a little more change than that you can also do some DIY, paint your own frames and add some of your own art elements to it. If you don't already have frames in your hallway or other rooms, welcoming spring and adding some frames there would also count as a great option and add more life to your rooms. After all having art throughout your house is a great way to feel good and updated without it costing you a fortune!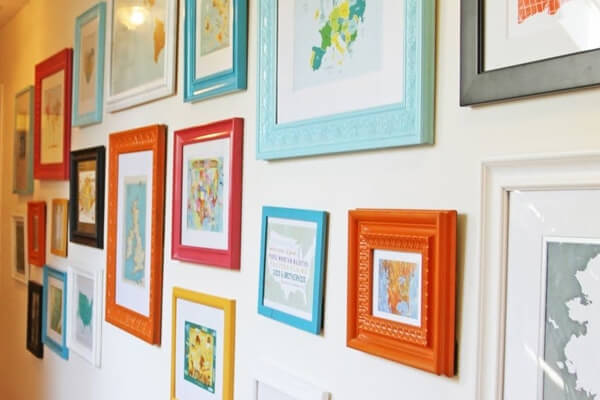 Image Courtesy : https://roofandfloor.thehindu.com/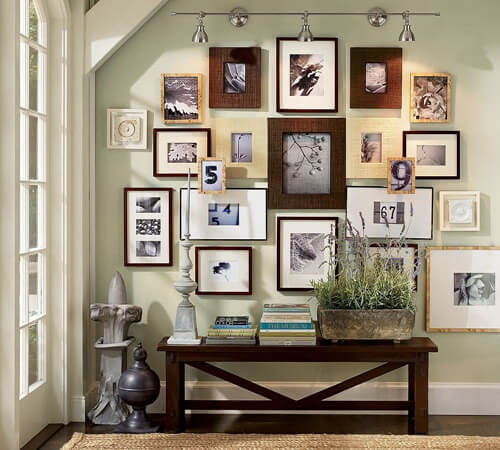 Image Courtesy : https://www.simplelifeprattle.com/
5) Switch your beddings and curtains
Pack away all of your heavy winter blankets and swap them for some fabric that's more light and breezy. Add some lighter throws, pillows with lighter shades of colors. Replace your house curtains with lighter fabric ones that allow the spring sun, warmth and mild breeze to enter your house. Curtain colors should be chosen according to what compliments the color of your room and the furniture and you are all set to embrace the new spring beginnings.
Image Courtesy : https://www.housebeautiful.com/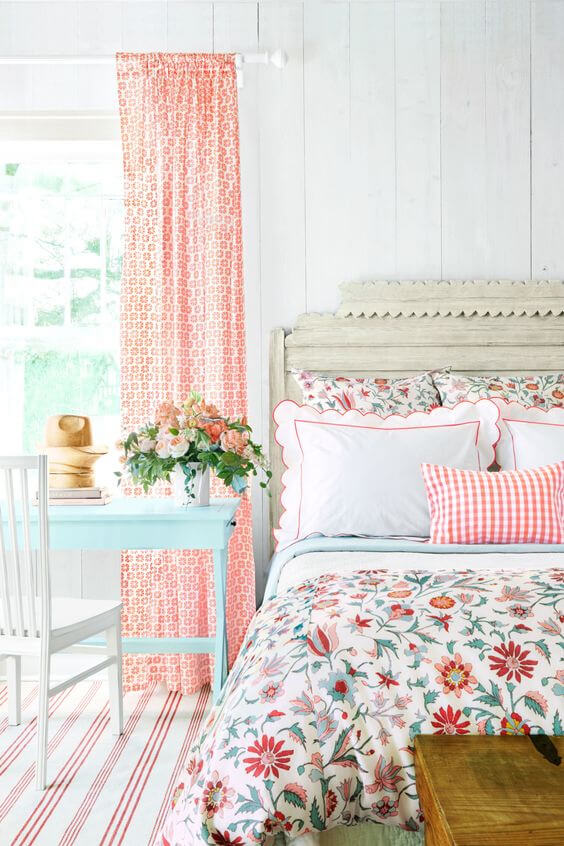 Image Courtesy : https://www.digsdigs.com/
I hope you enjoyed reading this as much as I loved writing this for you. I'd also like to believe this has given you some clarity and ideas on how to refine your house this spring. Until next time!