Kish Dusharla
With A hush-hush client we were tasked to transform an old rundown 1800sft apartment into a contemporary chateauesque retreat. Given free rein by the client to create a space for him to escape to from his whirlwind lifestyle.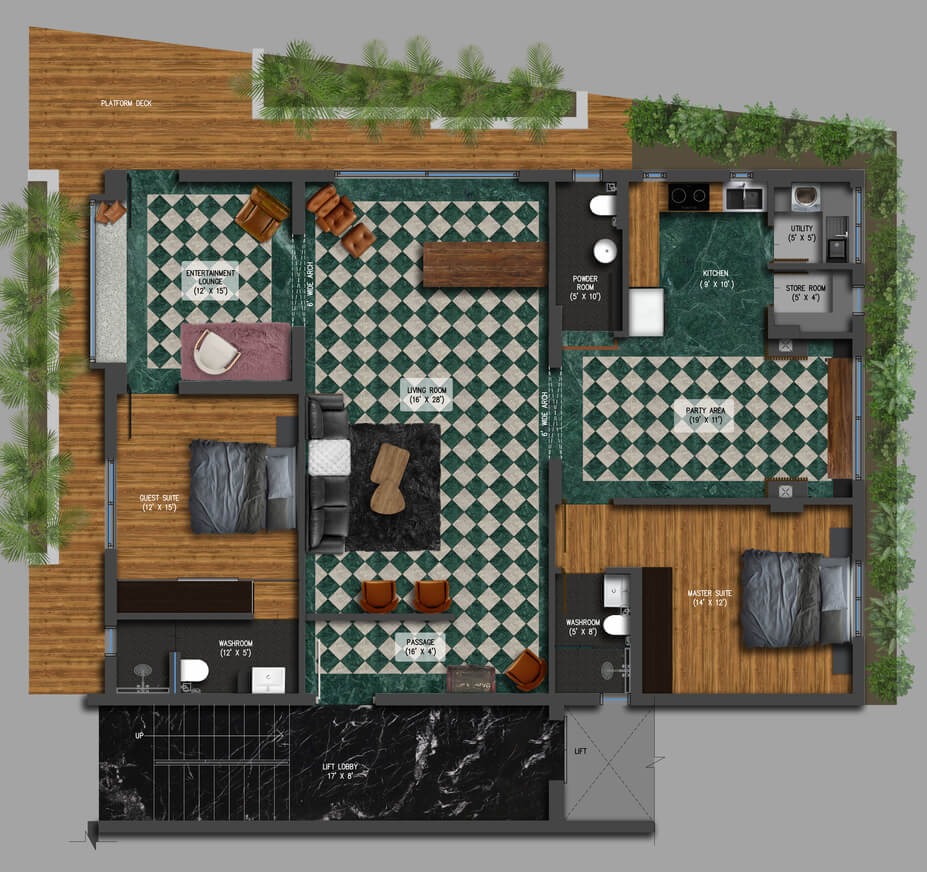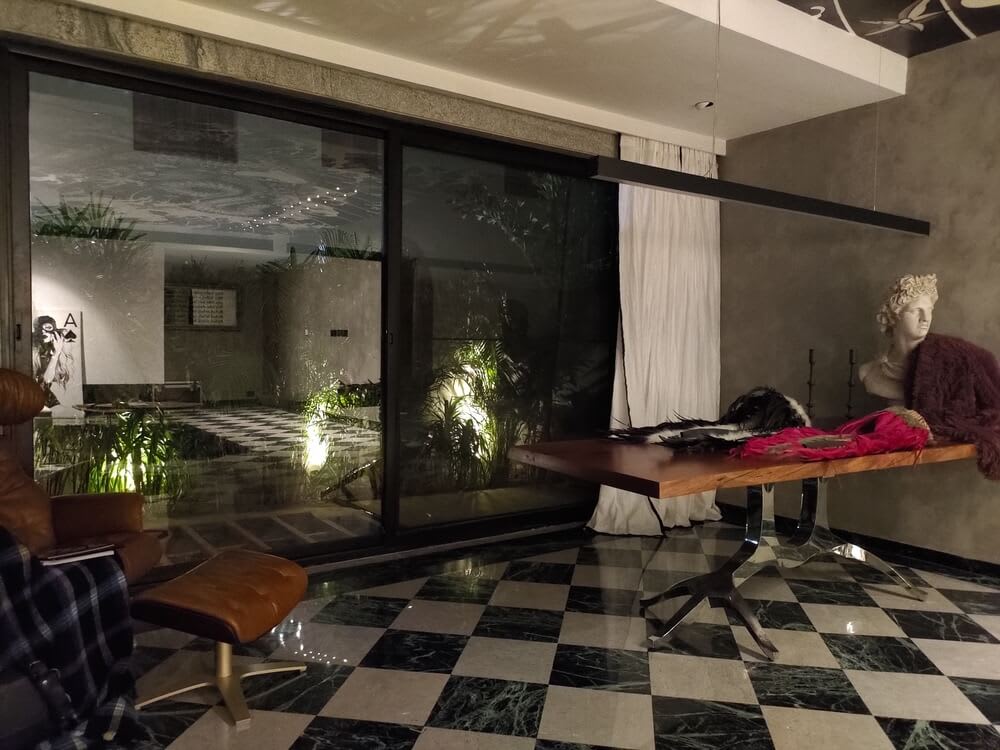 The design began with the idea to facilitate interaction, inspiration and recreation- a whimsical crib with a soothing palette and profound spaciousness. The project was a complete transformation, delivered in 2 months. We brought down all the internal walls, stripped the flooring, electrical, plumbing to redesign the space with an add on deck and landscape. The fine aesthetic continues as a backdrop for customised elements. This being a small space with the focus on the character and attitude of the client, the apartment draws on a fusion of influences from modernism and vintage.
Adorned in timeless chequered pattern marble and inimitable custom wallpapers, complimented with Italian furniture the apartment oozes a somewhat burlesque luxury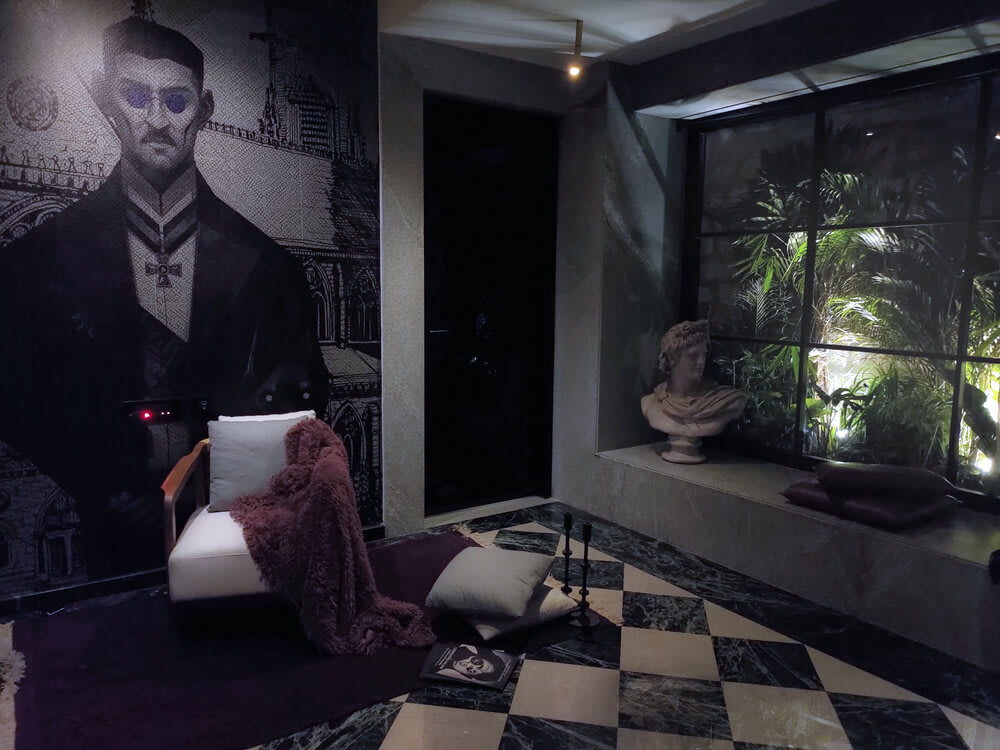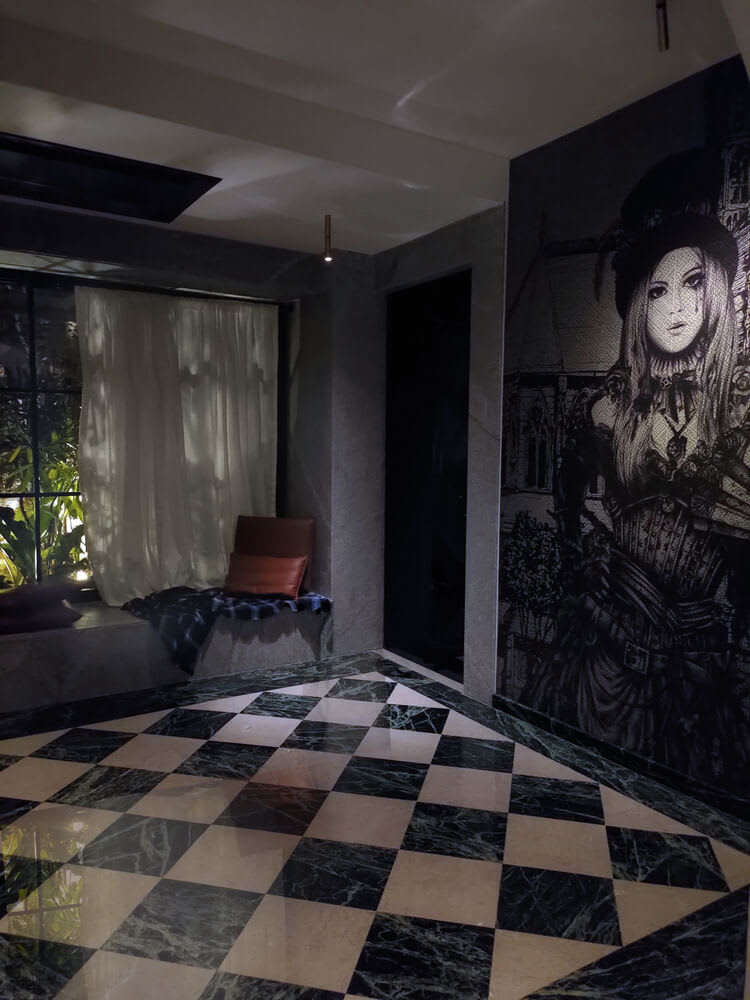 Design is about people that inhabit the space, and it's civic and social interaction. Simple elegance is attainable by anyone, the key is to master a few elements of design. Good flow exists in rooms with a sense of centre of easy access from on to another.